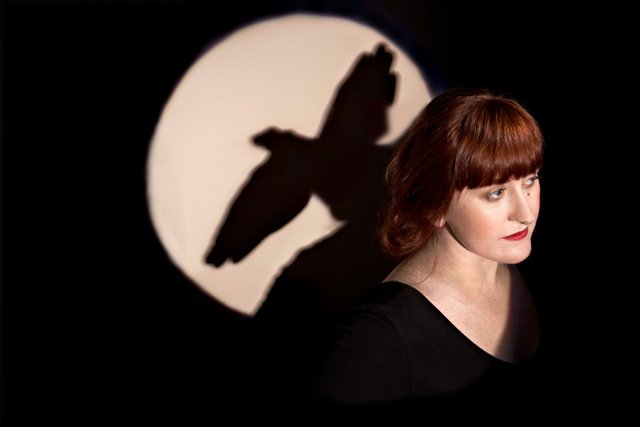 When I was unexpectedly asked to contribute to the BBC's Sound of 2010 poll, I was a little taken aback and with a short deadline to get tips back to the man at the Beeb, I stuck to the artists I was particularly obsessed with that week. One of these was Liz Green - an honest answer maybe, but she was never going to make the cut. With only a couple of seven inch-singles to her name and an album nowhere on the horizon, she wasn't exactly the name on everyone's lips. But that might change soon enough.
Her first proper album (not counting the now-withdrawn compilation Shadow Play) is due in November. It was recorded with the legendary Ian Watson at the legendary Toerag Studios in east London. And in proper fashion, it's being preceded by a single 'Displacement Song' which is out this week.
As a taster for the album, it's intriuging and reassuring. Although there's a bit of a shadowy New Orleans brass thing going on, it never detracts from Liz's voice, the uniqueness of which is the chief reason to love her music. In the past, her vocal performances and spectral arrangements have given her songs such a timeless quality, it's like they had just been discovered on a dusty attic 78. Now thankfully, they're still sounding like something out of time. And given that the b-side is an Andrews Sisters cover, you begin to get the idea of what Green is up to.  It's working very well.
01 Displacement Song by Liz Green
02 Bei Mir Bis du Shoen by Liz Green
To accompany these new tunes, I thought it was worth re-posting a couple of Liz Green live tracks that appeared on this blog a while back. These tracks - one of her own and a stunning a capella Son House cover - were recorded live on BBC 6 Music for Marc Riley, who I'm sure will have her back on his show pretty soon.
mp3: Liz Green - Grinnin' in Your Face (live on BBC 6 Music)
mp3: Liz Green - The Wall (live on BBC 6 Music)
Buy 'Displacement Song' from Rough Trade.