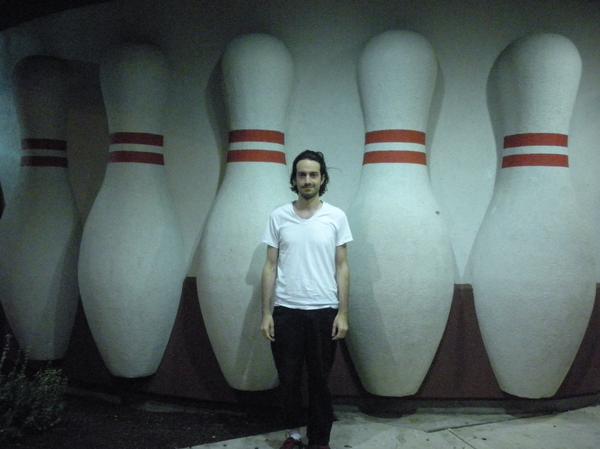 In the couple of months since I last blogged Oh Minnows, Chris Steel-Nicholson has released his debut album For Shadows. It's an impressive calling card, full of the synth-led psych-pop I was expecting, but also a few suprises, such as noisy shoegazy guitar, and an inclination to veer from the experimental to the anthemic.
It's been a while since I asked anyone seven song-related questions, so I fired some off Chris's way, interested in what he's say, but somewhere along the way, one has dropped off. So here are Oh Minnows' SIX SONGS.
1. A song that's inspired you to do what you're doing now
Prince – 'I Could Never Take The Place Of Your Man'
2. The best song you've heard in the past week
Sam Cooke, 'A Change Is Gonna Come'
3. A song that you think everybody should hear
Scott Walker, 'The Sun Ain't Gonna Shine'
4. A song you were listening to while you were recording your new album
Marianne Faithfull 'My time of Sorrow'
5. Tell us something about a song from your new album
'Another Volunteer', recorded and/or mixed in 3 places…Chicago, San Francisco and North Carolina.
6. A song from an album that you're enjoying just now
Derbyshire/Vorhaus, 'Love without Sound'
For Shadows is out now on Young & Lost. Download from emusic. If you want to try before you buy, you can stream the entire album below.