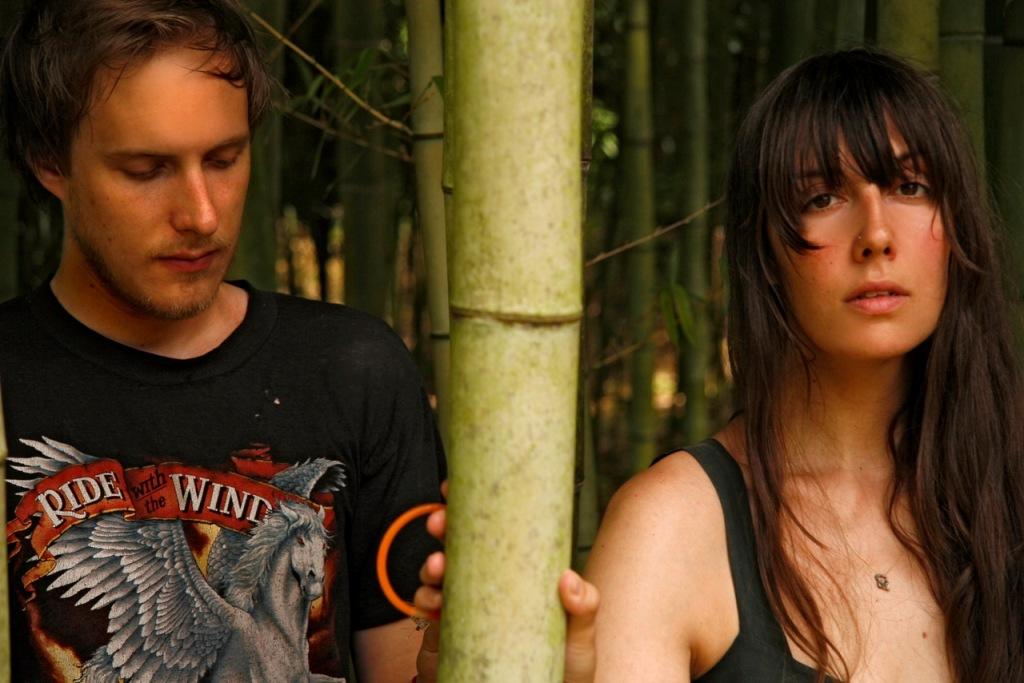 Last week saw the release of the new She Keeps Bees album Dig On. It hardly seems any time since their previous full-length Nests, but a quick glance at the calendar reveals that was two years ago. It certainly left its mark on my ears. In the intervening time, the band - Jessica Larrabee and Andy La Plant - have broken free from their New York City home to record their new record in the Catskill Mountains in upstate NY.
But their exposure to all that nature and open space hasn't resulted in a more pastoral direction. Dig On continues in a similar vein from where Nests left off. If anything, it's a bit more beefed up and tighter affair, but since the duo deal in straightforward, stripped down scuzzy blues rock, there's not much scope to mess around with the template. Thankfully they don't need to. The songs are still short and snappy, the full 12 tracks clocking in at only half and hour. All the things that appeal about SKB are still there. We don't want a radical change in musical direction. We just want them back, keeping it simple and rocking hard. There may only be two of them, but you'd easily think there were more.
The album highlight is Vulture.  and it's a perfect suymmary of all that's good about Larrabee and LaPlant. Everything is perfectly judged, from the slow start to the moment where the guitars and drums come crashing in, where they're cranked up even more, and where Larabee really hits the high notes. Even though at 3:25 it's one of the record's longest tracks, it's still over too soon. It's all you really need to know what makes She Keep Bees a great band, but there's the further bonus of 11 more to add strength to that argument.
Saturn Return by She Keeps Bees
Dig On is out now on Names. Buy from Rough Trade and get a free mix CD.
She Keeps Bees are playing a few festivals this summer. Annoyingly I've managed to miss all their London shows this year, but now I'm hopipng to catch them at End of the Road.
Aug 05 The Big Chill Festival Hereford
Aug 20 Green Man Festival Powys
Aug 22 Cardiff Buffalo Bar Cardiff
Aug 27 Reading Festival Reading
Aug 27 Festibelly New Forest
Aug 28 Leeds Festival Leeds
Sep 02 End of the Road Festival Dorset
Sep 06 Saint des Seins Toulouse