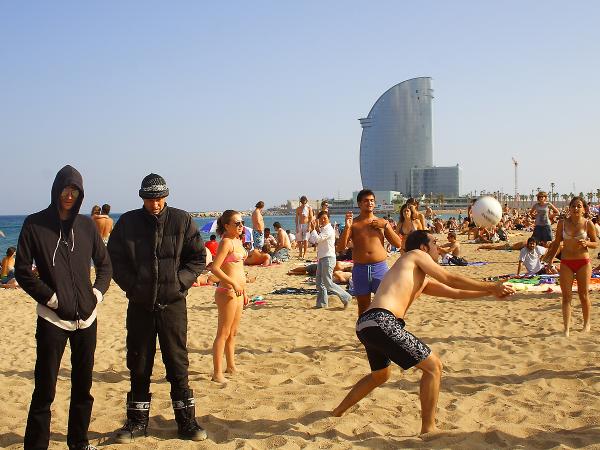 You've got to love Civil Civic. Not just because they write their own ace press releases. Not because their third member is a drum machine. And not just because they are providing us with a steady stream of scuzzy, noisy electronic rock goodness from their Dalston base. That's not all. You really do have to love them if they're going to release their debut album in the way nature intended.
That's because they're asking you. dear fans to help them put it out. Their funding campaign via Indiegogo is now entering its final hours, so if you want them on a decent piece of vinyl, you need to head over here now and pledge your hard earned. In return you'll get nice big black disc which will sound something like the Venures on peyote, Big Black remixing the Police, or Sonic Youth with synths and a drum machine, but not quite as cool and not quite as old. At least, that's how they describe themselves and who am I to argue. The only thing you'll not get for your money is singing, but when you've got the rest of Civil Civic's agreeable racket banging away, you don't really need it.
mp3: Civil Civic - E8 4AH
Also, check out their new single below. It's on the album.
As well as pledging, you might want to check out some bargain CC digital wares from their website.