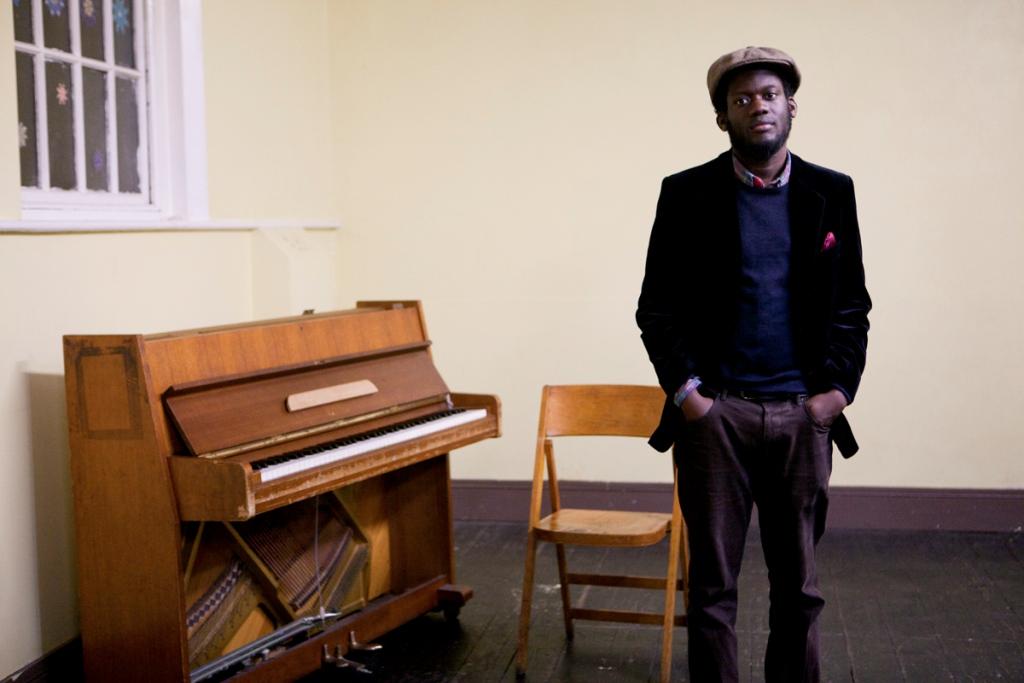 If you know Communion records at all, you'll immediately think folky acoustic types, and that would be fair enough, most of their stuff is like that. You probably wouldn't think retro soul though. But here's Michael Kiwanuka on Communion with his sepia-tinged soul songs. In keeping with other Communion music, there's nothing particualry groundbreaking , it's just done very well. In Michael's case, exceptionally well.
You can tell he's a man whith Marvin, Otis and Stevie records in his collection, and he channels his influences, with his rich, emotive vocals and production from Paul Butler from the Bees, to come up with three exquisite tunes that set him out as a major new talent in the post-Winehouse world. But that's not all. The slight folk inflections point in the direction of Terry Callier, giving a superbly well-rounded and striking debut which must also have the distinction of being the only soul record that mentions the Isle of Wight in its title. Just don't let Ronson get his hands on him.
Michael Kiwanuka - Tell Me A Tale by Stayloose
Tell Me a Tale - The Isle of Wight Sessions is out on 13 June on Communion. Buy from the Communion shop.