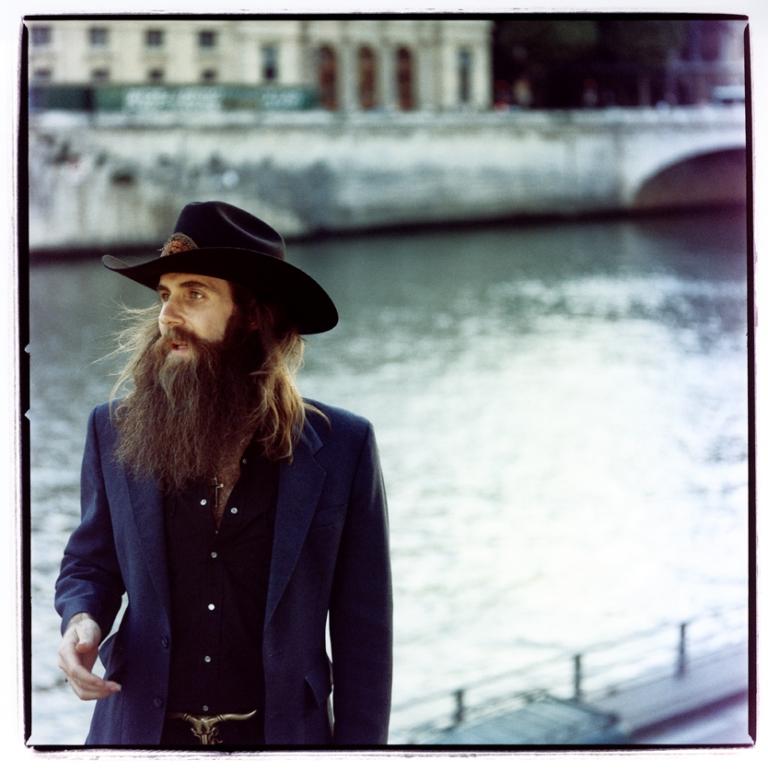 Now here's something very exciting. Not only do we finally have an album from Josh T. Pearson, you can win a copy of it right here!
The album is amazing. It should be though, it's taken him long enough. It's ten years since Josh's band Lift to Experience made an indelible mark with their monumental debut The Texas Jerusalem Crossroads. In the intervening years, after the band's break-up, Pearson has played a huge number of madly acclaimed solo gigs but still no recorded material. Until now. And it's all we could have hoped for. It has the same wild intensity of his former band, without the electric guitars. It's mostly just Josh and his acoustic guitar and his epic songs (four of the seven tracks clock in at more than ten minutes). And although it has all the darkness we'd expect from Pearson, with its themes of of love and heartbreak, drinking and religion, at heart it's a country album. A classic country album. And one of this years best records, full stop.
Anyway, you can win a copy of this soon-to-be classic album on CD and gatefold  vinyl, with a bonus of a signed JTP poster. How's that? All you have to do is answer the question:
On what record label was The Texas Jerusalem Crossroads released?
Since the internet usually favours the speedy, and I've been anything but that recently, I'm going to give my fellow slowcoaches a chance. So I'm going to take responses till 12pm on Wednesday, after which all entrants will go into my hat and a random winner will emerge. Just email daily underscore growl at yahoo dot co dot uk to have a chance of winning. Good luck!
mp3: Josh T. Pearson - Woman When I've Raised Hell (Alternative Version)
Josh T. Pearson - Woman, When I've Raised Hell (Alternative Version) by Mute Artists