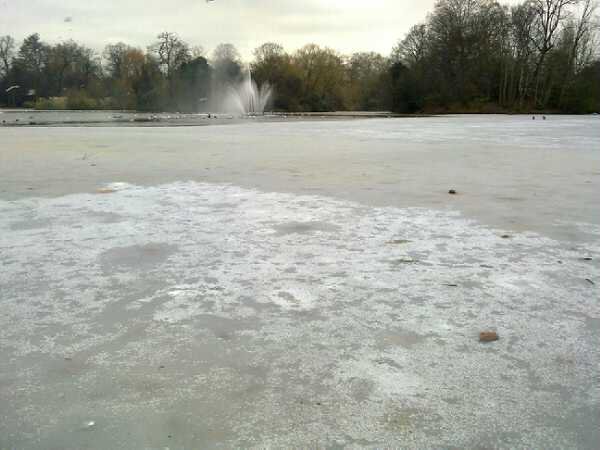 Yeah, I know. It's nearly the end of the year and I haven't fulfilled my blogger's duty of posting my end-of-year lists. It's been a good year generally, but not a great one for this blog. The arrival of a second junior Growl and a busier time at work has meant that sometimes weeks have gone past with nothing new appearing here. Apologies to anyone who cares about this, and perhaps more importantly to people who have arranged interviews and the like, only for me to take ages in getting them written and online. I'd like to think things will be slicker and quicker in 2011, but I'm not making any resolutions. We'll see.
I had intended that my top 20 albums at least would be up before the clock struck the new year, but that's looking unlikley now too. In the meantime however, here are three great lists that I've contributed to, using earlier drafts of my top 10.
First the excellently-named Scottish Blogger and Music Sites Award 2010 (or BAMS, though you've got to be Scottish to appreciate that acronym) , which I sneaked into contributing to as a Scottish ex-pat, not someone who lives there or writes profusely about Scottish music (although my love for Meursault and Eagleowl has known no bounds this year - there's a clue for my end of year list). Anyway, the BAMS award is organised by Lloyd of the fine Peenko blog (the 87th hottest thing in 2010, according to The List), with High Violet sitting atop a bunch of mainly Scottish albums. This is the list that's given me the most to check out.
Second, the best music website around, The Line of Best Fit collated all their writers' lists (including mine) to produce this great list which includes plenty of my top twenty. High Violet at the top again. Can we see a pattern emerging here?
Thirdly, not online yet, but it's always a long-awated new year's day treat to see what Simon from Sweeping the Nation has put together in his annual British Bloggers' top 20 albums of the year. Wonder what the number one album is going to be, eh?
By the time my top 20 arrives next week, you'll be all listed out and beyond caring, but hell, I'm going to do it anyway. It just wouldn't be right not to.