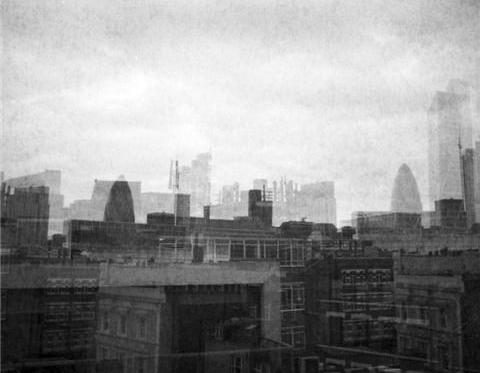 Perhaps I shouldn't be starting a new feature on here, especially since I struggle to keep everything else going, but what the hell, why not? This has been prompted by my Song of the Day piece for The Line of Best Fit last Friday, in which I talked about the excellent demo version of 'The Load' by James Mathé. Here's what I had to say:
At the beginning of November, an EP of demos made its way quietly into a few select record shops, signalling a break with the past for the artist formerly known as Barbarossa. The break is only nominal though, and James Mathé, now recording under his own name, continues to develop his sound last heard on his excellent 2007 album Chemical Campfires (Fence Records). That record was one of the past decade's lost classics, and on this new EP you can hear Mathé honing his craft, moving away for the acoustic leanings of his previous record to a more electronic sound, replacing guitar with Casiotones, an Omnichord and 808 beats. But being home recordings, these new songs have the same sense of space, intimacy and quiet beauty as his previous recordings.
The pick of the bunch on the EP is the final track, 'The Load'. This finished version of the song will be coming out next year, and James is currently finishing off his new album with Andy Chatterley (who has worked on Kylie's new record, and with Kanye West). The album version has live musicians playing on it (James and some members of The Earlies), but it retains a lot of homespun charm of Casio sounds and lo-fi soulfulness which make the demo version so appealing. Just as well – some things shouldn't be improved too much.
mp3: James Mathé - The Load (demo)
The Bedrume Cassettes EP is out now. Buy from Rough Trade.