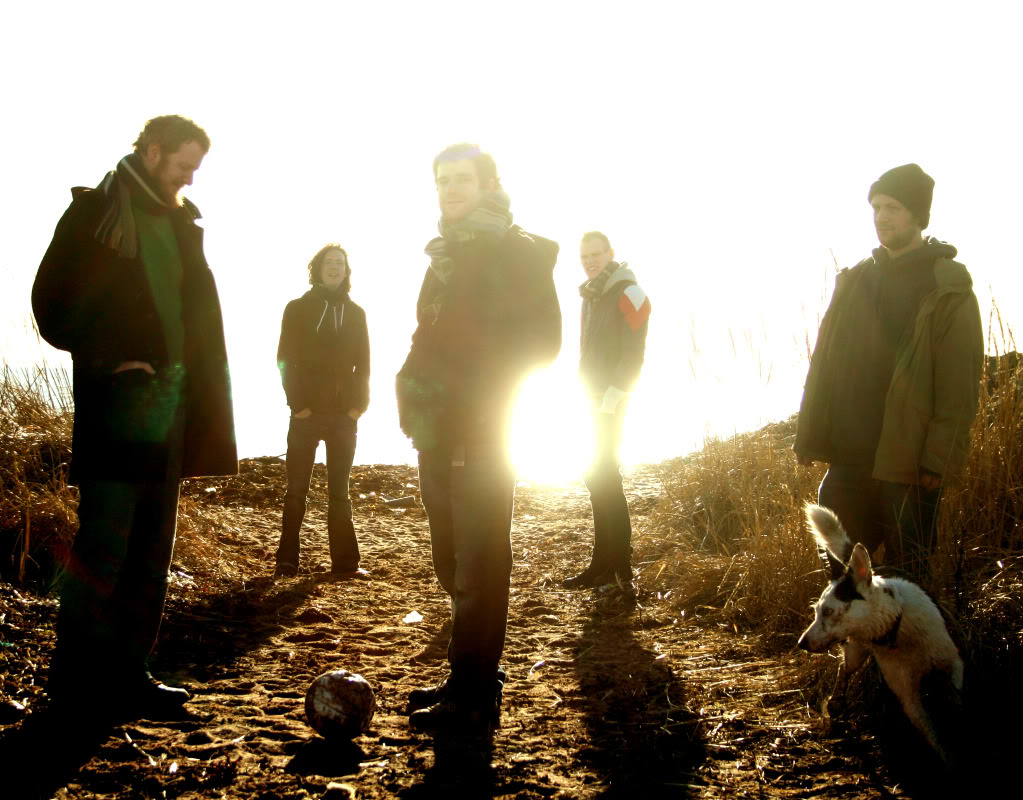 It's been a long time since Vessels were on this blog. Too long really, so by way of redress, here's a Seven Songs I did recently with the Leeds-based post rock quintet. They've got a new single out; 'Meatman, Piano Tuner, Prostitute' which continues the band's tradition of creating songs with an impressive sense of drama, without ever being overblown. They're carefully crafted and the sucker punches hit in all the right places. It's a break with tradition in that it has vocals, on this track courtesy of one Stuart Warwick who as well as writing music, is Professor of Applied Anthropology at the London School of Economics. Heavyweight academic cred to go with a substantial piece of music.
1. A song that's been in your head today
'Part Cardiac' by Oceansize. I've heard it pretty much every day for the past month, so it's bound to be knocking around in me noggin. A huge tune.
2. A song that you can all agree is amazing
'Odessa' by Caribou.
3. A song which helped Vessels become the band they are today
I guess 'KC Accidental' by Broken Social Scene was influential in it's own way.

4. The best song you've heard in the past week
'Our Way to Fall' by Yo La Tengo. One of the best songs I've heard ever, let alone in the past week.
5. A song that you think everybody should hear
'6′ by Three Trapped Tigers
6. Tell us something about your new single
It features the awesome vocal talents of Stuart Warwick, who came up to Leeds one day and wrote and recorded his parts in a couple of hours. The title was apparently inspired by a book called "The Butcher by Alina Reyes.

7. A song from an album that you're enjoying just now
'Are Animals' by AU, on the album Verbs. Crazy instrumentation and vocals on a really ambitious record.
mp3: Vessels - Meatman, Piano Tuner, Prostitute
Meatman, Piano Tuner, Prostitute (feat. Stuart Warwick) by Vessels
The band's new album Helioscope is out next February on Cuckundoo records.
Video!
Vessels - Meatman, Piano Tuner, Prostitute (feat. Stuart Warwick) from Vessels Band on Vimeo.