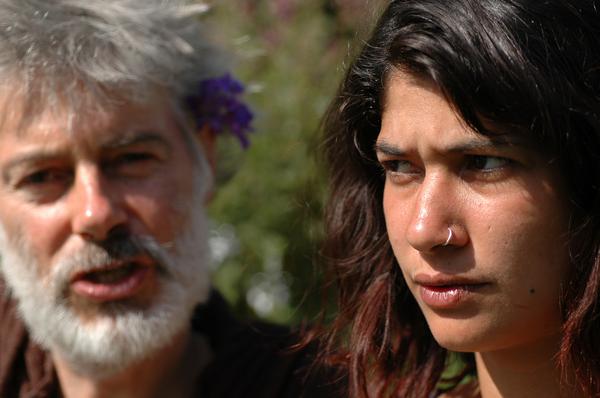 This review first appeared on The Line of Best Fit.
"Make it strange / Every way / That you can" is a lyric on the new album by Family Fodder that could easily be band's manifesto. But they're too clever to set this out up front. Although this line's in the sixth track, by the time you get there, you'll already know how true it is. Classical Music is the oddest and most compelling album I've heard in ages.
But who are Family Fodder? You'd be forgiven for not having heard them, even though they've been around since 1979. Although the 'early period' of the band produced three albums and 11 singles, this new record is their first in more than ten years. What is Family Fodder? Is the question that's a little harder to give a straightforward answer to. Is it the Afro-flavoured band of 'Whatever Happened to David Ze', about an Angolan singer assassinated in 1978, complete with a 'choir' created by layered vocals? Is it the act which on 'Greed and Fear', takes us on a vaudevillian accordion-led waltz, and where the refrain "Stay away from me and my baby" is augmented by baby giggling noises. Is it the full-on psychedelic riffing outfit that's given us 'Don't Get Me High', or the people who head off, on 'Crumbly Biscuit', into the sort of instrumental free guitar territory occupied by the likes of Sir Richard Bishop? Or is it the band of 'The Onliest Thing' which somehow manages to cram about three or four songs into one?
The answer is yes to all of these. They're a band who beg, borrow and steel madly from the riches of their record collections, to assemble a collection of tunes which though wildly diverse, and sometimes close to pastiche, never seems incongruous or pretentious. Family Fodder write sparkling tunes without being a pop band. They experiment without ever going improv. And contrary to the album title, they use classical instrumentation without sounding even vaguely 'classical'. Taken together it all makes perfect sense. Even a jaunty singalong in French. It's a brilliant, oddball collection of songs and one of the freshest things around at the moment.
I don't expect that many people have been hanging on for a decade waiting for a new Family Fodder album; most will probably just discover it by accident. When they do, like me, they'll be surprised and delighted. And they'll know that when main man Alig Fodder repeatedly sings "make it strange" and "make it new", he really means it.
mp3: Family Fodder - The Onliest Thing
The Onliest Thing by The state51 Conspiracy
Classical Music is out now on The state51 Conspiracy. Buy from Rough Trade.