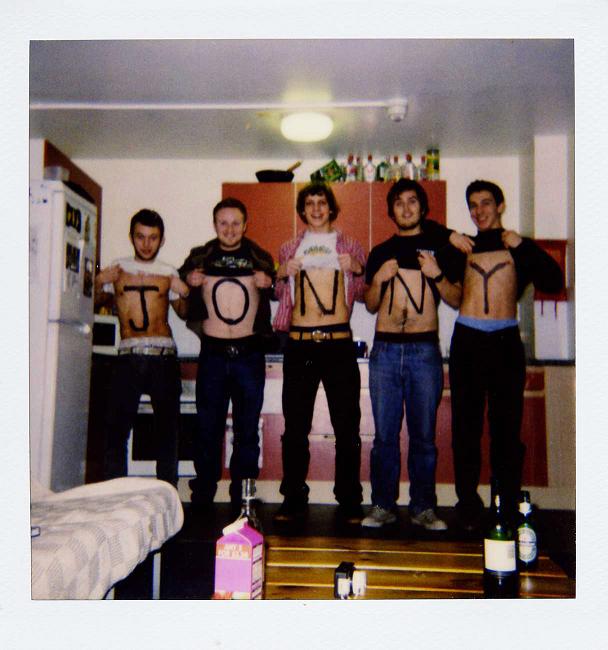 One of the first gigs i saw after I moved to London was Teenage Fanclub supported by Gorky's Zygotic Mynci at Brixton Academy. It was a great gig, with both bands at the top of their game. It was the fag end of Britpop, a scene which neither band had played a part in, but to see south London's grand old venue full of indie kids swaying to the sweet harmonies of these Celtic brethren was a sweet few hours spent.
That was 1997. Thirteen years later things are a little different. Teenage Fanclub have never quite reached that peak again. Gorky's ceased operations after their last album in 2003, though frontman Euros Childs has had a fairly prolific solo career since. Euros and Fannies frontman Norman Blake have got together again - not for this first time since that gig - but they have recorded an album together under the name Jonny, and a tasty little EP which they're now giving away for free.
If it's a sign of what's to come on the long-player, it bodes well. Sure, they've kept things pretty stripped back, even lo-fi, but these are stringent times, and there's no need for showboating. Particularly when they can still knock out tunes as good as these, and nail the harmonies so perfectly. The four tracks are all over in less than eight minutes, which leaves only one question. When's the full-length out? 31 January it seems. The winter will fly past.
mp3: Jonny -Gloria
Get the full EP from Turnstile Music. Jonny play the Water Rats on 19 January, then tour the UK before a European jaunt in February.