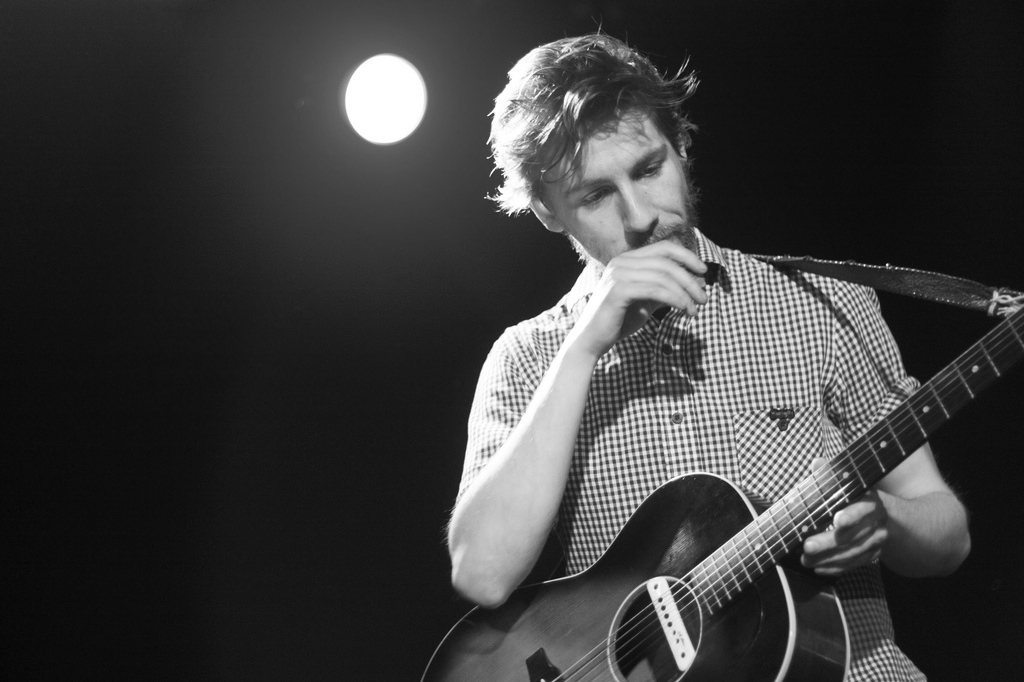 Another artist who's recently been overdue space on The Daily Growl is Dan Michaelson, former Absentee frontman and all-round East London good guy. It hardly seems any time since the release of his debut album Saltwater with his band The Coastguards, but that was 18 months ago and he's about to hit us with a whole new long-player - Shakes - due in October. Before then though he's releasing a limited single Love Lends a Hand on his own Editions label, and it's another great tune in the classic Michaelson mode, gruff soulful Americana, which along with the fine b-side Without is a tasty taster for the new record. Here's what Dan had to say about these records and a few other things.
1. I'm very lazy, describe the new single in five words.
Faster-Than-My-Average-Speed.
2. I loved the debut Coastguards album - what should we expect on the new one?
It has a different feel. I felt that I wanted a less smooth sounding record this time so I stripped everything back to its bones, giving each part loads of space. Its resulted in quite an odd sounding record I think. It's intentional but not necessarily what I intended, which is good. Things should never turn out exactly as you thought; that would be boring. Song-wise, it's a return to a more band orientated record. With the last album I recorded the songs on my own and we built the Coastguards parts around what I'd done. With the new record Shakes, we wrote everything together and recorded in a more traditional way.
3. You've formed your own label for this release - what's the story behind that? Are there plans for other artists releases on it?
I think I've just taken a very long run up to self releasing.. we were recording and paying to make our own records as far back as Absentee's Victory Shorts album, then licensing them on a label. It's not a massive jump after that to self release. Not that it doesn't make me nervous, it does, but I'm having a great time doing it at the moment. Until I have to actually try to sell some records it will probably remain that way. Issuing loads of short run editions of the single and album would probably been impossible on a "proper" label, too many people involved and whatnot.
4. Who are the Coastguards on the new record?
The Coastguards are now the group that solidified from a year of touring. we started off the last record with nine people that would drop in and out of gigs depending on who was available when. the band was different every night. after 3 or 4 tours a core group seemed to have appeared and they remain the backbone of the whole thing. We started writing new material together which ended up being the new record. those men are Henry Spenner, Sanjay Mitra, Laurie Earle and Horse,
5. Have you got any live plans around the new record?
We have bits and bobs booked in all over the place but probably wont tackle a proper headline tour till December.. let it sink in a bit first!
Here's a reminder of Saltwater
mp3: Dan Michaelson & the Coastguards - Bust
Love Lends a Hand is out on 13 September and Shakes is released on 4 October. Buy the single from bandcamp or pre-order the album from Rough Trade.
Dan and the Coastguards play a gig next Tuesday (31 August) at The Slaughtered Lamb in Clerkenwell, for all you London people to get  a taster before the tour sinks in.