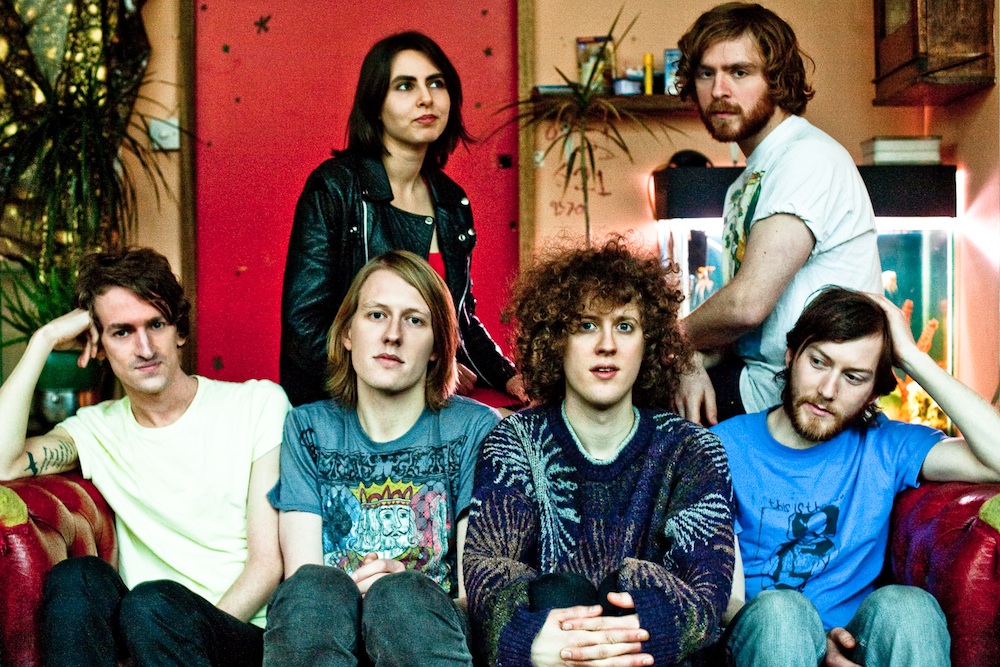 Last year, Bear Driver did well for a band with only one single under their belts, playing both Reading and End of the Road festivals. I missed them at the latter of course, and as has been the case every year of the festival now, bands I missed have a habit of cropping up the next year and pleasantly surprising me. It's hard not to like Bear Driver's agreeable, tuneful indie pop. Turns out they're pretty agreeable people too. To belatedly mark the release of their fine second single Wolves, I asked them my seven questions.
A song that's been in your head today
Jon: I was humming Sick of Goodbyes by Sparklehorse in the shower this morning. Then I got a bit sad and didn't really dry myself properly and had trouble getting my socks onto my wet feet, which only exacerbated the bad mood. Sigh.
Oli: Misunderstood by Wilco stayed with me allll night, and Samantha by Ian Williams has been going round and round my head alllll day.
A song that's inspired you to do what you're doing now
Jon: Free Your Mind and Your Ass Will Follow by Funkadelic has a very inspiring sentiment that we all need reminding of every now and then.
Oli: Shoreline by Broken Social Scene. Every song I record I hope will come out like that but it doesn't so I try again.
The best song you've heard in the past week
Jon: Brendan Fraser by Slow Motion Shoes.
Oli: Flaws by Bombay Bicycle Club.
A song that you think everybody should hear
Jon: It's very presumptuous to think that everybody will like a song just because you do. I was going to say Reno by Jonathan Richman, but then I realised that not even everyone in the band would like it. Maybe Sugarcube by Yo La Tengo. I don't know anybody who doesn't like that song.
Oli: Agreed, I can't imagine anyone not liking Sugarcube. But then I also can't imagine anyone not liking Jonathan Richman. And yet…
Something that you're enjoying playing live
Jon: Wolves
Oli: Soon To Be A Fugitive
Tell us something about a track from your new album
Jon: No.
Oli: I think what Jon means is that we don't have a new album, but we have a single coming out. The B-Side Long Lost Giants was one of the first ever Bear Driver songs, and came into being during a very drunken night. It got a makeover for the single - haircut, manicure, the whole bit - and became one of our favourite recordings. I hope more of our songs come out like that one.
A song from an album that you're enjoying just now
Jon: Suburban Beverage by Real Estate.
Oli: Cat Power's version of Smog's Bathysphere on What Would The Community Think
Bear Driver // A Thousand Samurais by Stayloose
Wolves is out now on Animal Farm. Buy from Rough Trade.  Catch them playing tonight at The Old Queen's Head. There are a few upcoming shows in London, Bristol and Wakefield.