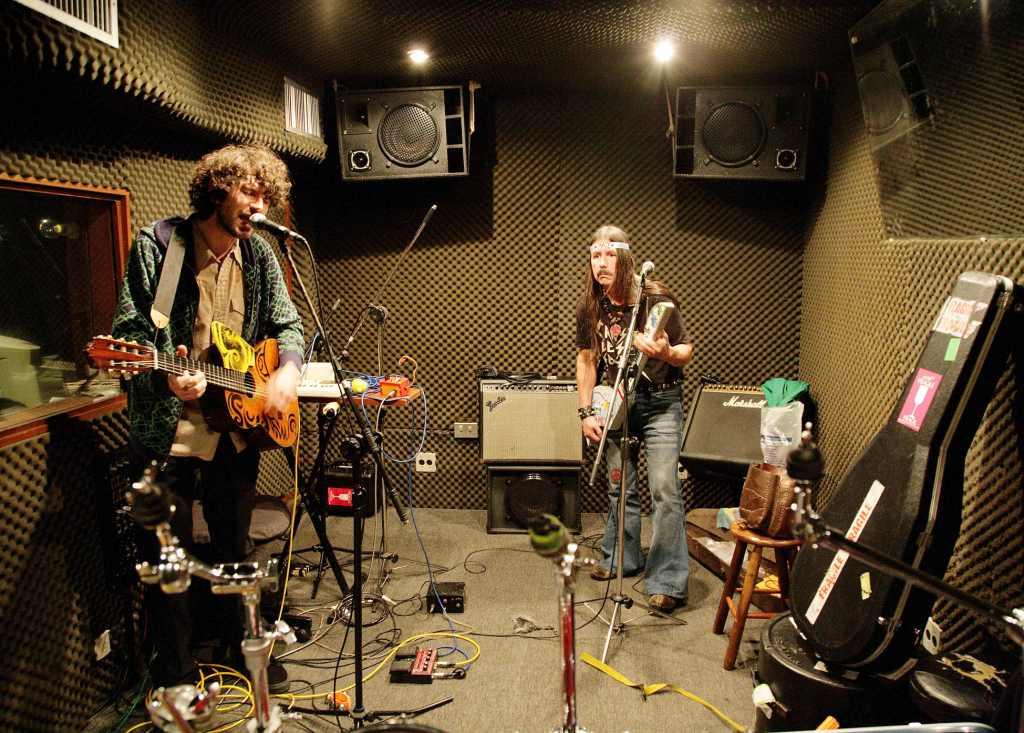 The next installment in the ongoing adventures of Gruff Rhys. The last two years have seen him go from sports car-inspired electropop to huge psychedelic rock jams in his day job with Super Furry Animals and now back to teaming up with Brazillian eccentric Tony Da Gatorra playing huge psychedelic rock jams. Sort of. With added Gatorra. And I don't mean just Tony himself, I mean the Gatorra instrument - part drum machine, part guitar - which he invented. See? It's interesting already, and that's even before you've heard the track.
The back story is intriuging too. Legend has it that Gruff, a huge Gatorra fan, tracked the man down in Brazil, a trip that was so much fun that they made a film about it. He found Tony of course and they recorded an album live in just over five hours. It's great, but then it would be. Gruff rarely puts foot wrong. And Tony is the added bonus. The icing on the cake.
In A House With No Mirrors (You'll Never Get Old) by TurnstileMusic
The Terror Of Cosmic Loneliness will be released on 26th July. Buy from Turnstile Music.
The road movie Separado! is showing at selected cinemas around the country from 30 August. More details here.