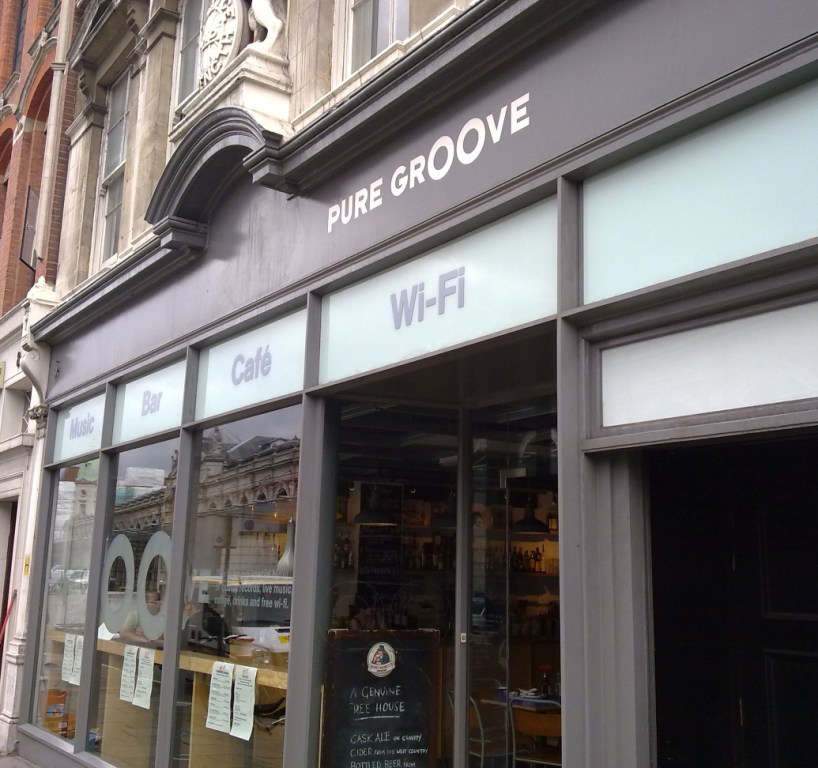 Yesterday, for propably the last time, I went down to Pure Groove in Smithfields. Since it opened there in 2008, I've been there many times – to buy records, to drink coffee and most of all for their excellent instore gigs. Their lunchtime shows have sustained me with live music when getting out to gigs in the evening have been difficult, so I'm gutted that they're having to close their doors. It's not that they've been unsuccessful; the problem is the age-old one of nimbyism.
Despite occupying their premises for two years and having live music for all that time, in the past few months there have been complaints about noise which resulted in the council recently putting a stop to live music in the shop. Since their business model relies on gigs and events to pull the crowds to their slightly out-of-the-way location, no live music means they're a bit screwed. So it was little surprise to read the statement on their website on Monday saying that they were closing.
It's sudden too. Saturday is the last proper day of business – although they're open for their final defiant instore on Monday – and they're having a stock clearance, so naturally I headed down to see what bargains could be found. It was a bittersweet experience. On the stage where I've seen so many great gigs, there were boxes of CDs, 12 inches and 7 inches, selling at giveaway prices. As I made my way through them, pulling out handfuls of records by bands I've heard of but never really checked out (Thomas Tantrum, A Grave With No Name, Gyratory System, others) and some I've never even heard of, it should have felt good, but it was a hollow victory. I may have left with 13 records and three CDs for four quid, but I also left with the realisation that I'll never exchange money for good music there again.
But chin up! It's not all over. The website will be relaunched and continue, and they're looking for a new physical venue to open somewhere else next year. Good luck to them. I'm sure they'll be checking who the neighbours are first.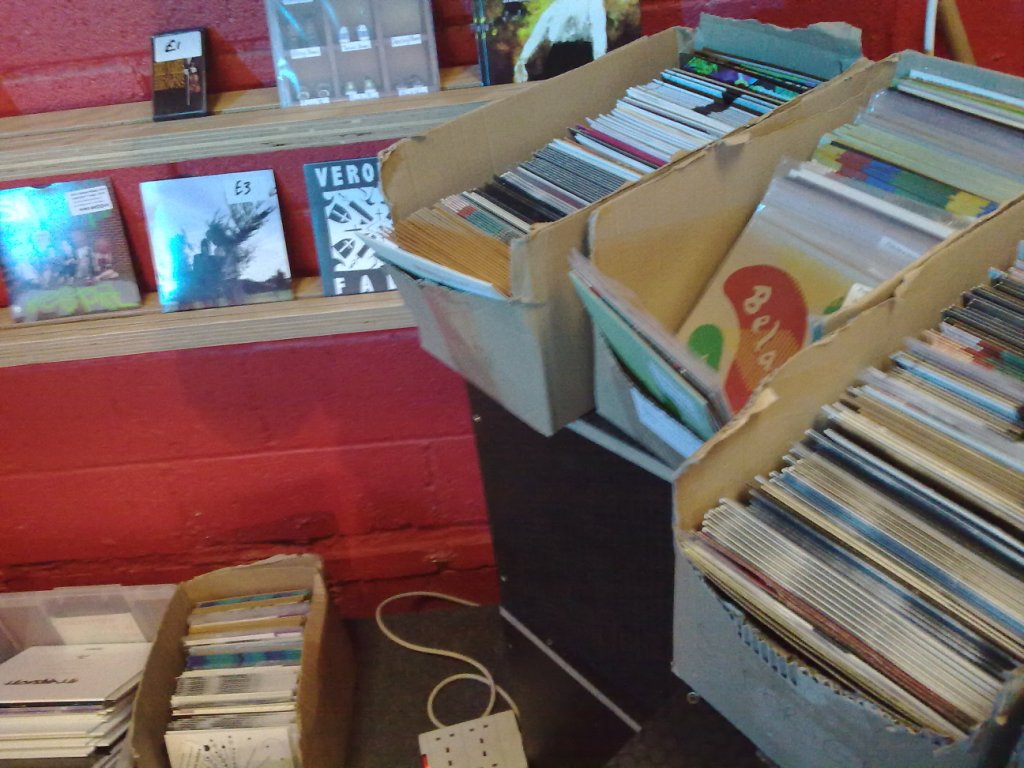 Also on Monday, in a double whammy of bad news for live music in the South East, I haeard about the announcement that The Freebutt in Brigton has also been stopped from holding live music events. For the same reason as Pure Groove. Although the upstairs bar is still open, surely it's only a matter of time before the great old venue closes its doors for good. What a shame.
But back to Pure Groove before I finish. Right to the last, they're helping me discover great new music. One of these was The Pack AD. I picked up the CD on a whim (why wouldn't you for 33p?), vaguely recalling their name from last year's End of the Road Festival programme. Turns out they're a female duo from Vancouver who play rip-roaring blues rock, and are much better than that may sound.
And an old fave from the haul: