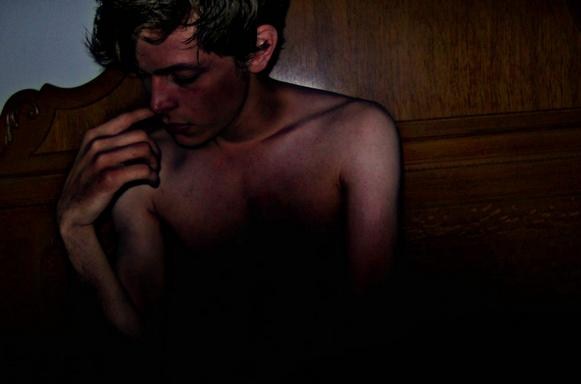 It's been much publiclised lately that the songs on the Perfume Genius debut album Learning come from a dark place. And certainly, the simple beauty of these piano ballads is underscored by raw emotion and pain, but that's what makes them so compelling and no doubt why the album has been so acclaimed. When I asked Mike Headreas my usual seven questions, I wondered what heart-wrenching songs he might suggest. Certainly songs by Karen Dalton and This Mortal Coil may not be a surprising, and the mention of Phosphorescent makes perfect sense because in places Learning, reminds me of Matthew Houck's Pride. But there may be a surprise too.
1. A song that's been in your head today
Honestly, I've had Dreaming by Selena stuck in my head for two days. What does that mean? R.I.P!
2. A song that's inspired you to do what you're doing now
Song to the Siren, the cover by This Mortal Coil.
3. The best song you've heard in the past week
Mermaid Parade by Phosphorescent. Its changing my walks to Value Village and back.
4. A song that you think everybody should hear
Something on Your Mind by Karen Dalton
5. A song that you're enjoying playing live
The song Never Did, I play that one by myself. Its the scariest one for me to play but i kind of get off on how uncomfortable i am.
6. A song from an album that you're enjoying just now
Does Not Suffice from the new Joanna Newsom is INSANE. It makes me want to stop trying to do ANYTHING.
7. Tell us something about a song from your new album
I played the song Write to Your Brother for my actual brother and afterwards he squinted for about 10 seconds and resumed playing Call of Duty 4.
mp3: Perfume Genius - Learning
Learning is out now on Organs. Buy from Picadilly Records. Perfume Genius plays at Hoxton Hall on Tuesday night - good luck in getting tickets if you want to go.