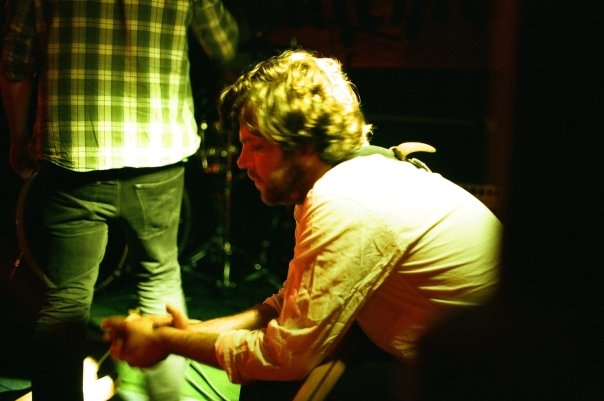 The casual observer would be forgiven for thinking that there's a terrible crisis in the music industry at the moment. What with all your illegal downloading and file sharing, not to mention the recession, it's lean, difficult times for everyone involved in music.
Not really. Anyone who's got more than a passing interest in music knows that at grassroots level, the industry is in rude health. There seems to be more people than ever before putting their time and money into discovering, promoting and releasing great new music. Those reading this blog probably know some of them – maybe personally, and at least in your Twitter feeds. These are the people who are getting it right.
Kev Jones is one of these people "Grass roots labels are more likely to get it right" he says "A lot of major labels get it wrong because they're looking at things in the wrong way; because they're too occupied with the money side of things. If you're genuinely excited about something, it will translate through."
He certainly is excited about something and his enthusiasm is infectious. Kev is the main man behind Communion Music, a London-based label and collective which is rapidly becoming a cottage industry dedicated to sharing excellent new music. It was started by Kev and Ben Lovett from Mumford & Songs three and a half years ago as a club night, where they put on bands in The Bosun's Locker, a tiny venue under a pasta shop on the King's Road in Chelsea.
"It was an amazing time" Kev recalls, "a tiny 40-capacity venue. It was like the beginning of the folk scene; Laura Marling used to play there regularly, Charlie Fink from Noah and the Whale, Alan Pownall, King Charles, Marcus Mumford; all these guys. They were down there all the time, all these solo singer songwriters trying things out. There were loads of other musicians hanging around there and there was a really good vibe. It was exciting. [The venue] shut down and at the same time me and Ben started a night at the Notting Hill Arts Club to try and continue that ethos. We wanted to put on bands we liked, so we did."
In many ways, it seems like a natural progression for someone running a club night to go from putting on bands they love to releasing music they love and that's exactly the road travelled by Kev. He's aware that the limitations of small live shows - "You can only reach so many people; a max of 200 people at the Arts Club" - particularly when there's a bigger desire to share things with the wider world.
And that's where the vital third person behind Communion comes in. Ian Grimble is a producer with whom Kev had often talked about doing a label. "Ian and Ben had been producing records together, and I had started co-producing as well. So we were making records on one hand and promoting bands on the other so it seemed a logical progression to put out the kinds of records we were making. So that's where it came from"
They're all clearly people who are driven by doing what they love, but in the real world, record labels need money to be coming from somewhere, so how does that necessary evil work out for Communion? Kev seems to have a good model. "We fund it through the [club] night and the studio as well – on a small scale that's possible to do. It all just goes back in, which feels nice. And we're able to make records because we've got a studio". So far, the two EPs released so far on Communion (by Pete Roe and Matthew and the Atlas) have been recorded there, and half their debut compilation. Upcoming is another Matthew & the Atlas EP, one by Marcus Foster, and another "mystery EP, which is as yet untitled." Intriguing.
Although there's a practical businesslike side to Communion, Kev seems happier talking about the community side of things. "We've got a really good relationship with our artists. We're involved [with their work] all the way through." Having the club has proved to be the ideal way to discover new artists too. Apart from Pete Roe (who Kev has known "for ages"), they have "found" everyone else there. "The best thing about running the club nights is that it's the perfect way for us to A&R things. Everyone we've recorded with has done a gig for us. We've all become friends and what I like about it is that all the artists on the label are friends with each other as well. So on Marcus Foster's record, Matthew and the Atlas is singing. Everyone helps out with everyone else and really respects the other people on the label, which is amazing. At Matt Corby's gig last week, the entire roster was there, hanging out."
So is it a collective? "Yeah. That's always been the idea; to make it a big family – not in a hippy way – but in a way where everyone helps each other out. I think that makes you stronger than the sum of your parts. It's always been like that the idea of the club night was to continue that community. It changes, but there's always a group somewhere."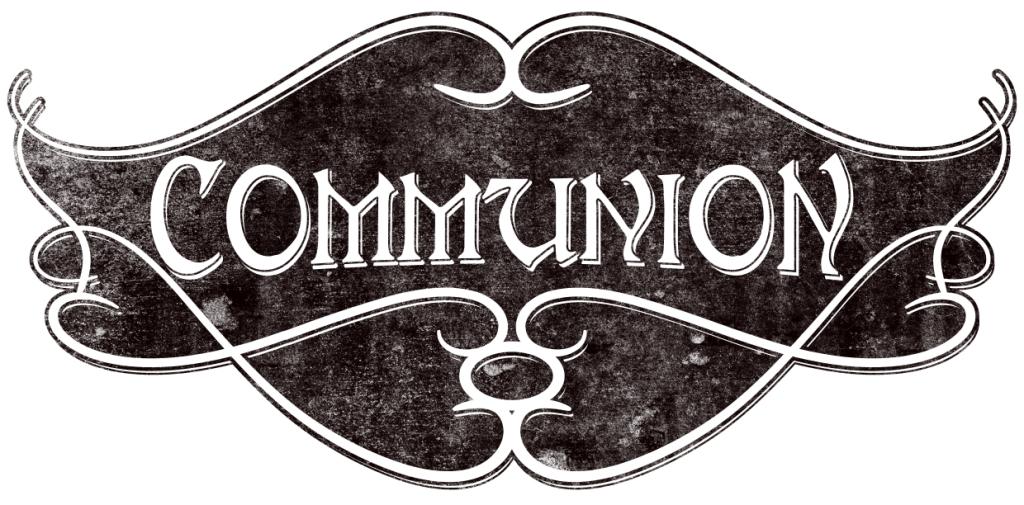 I hesitantly suggest that Communion has become a focal point for the London folk scene. I know that words like 'scene' are problematic and 'folk' maybe even more so, so I begin to retract. But Kev isn't too troubled by the labels. "I think there was a scene, but it was the Bosun's Locker thing, and once that closed things moved. And many of these people have become successful have moved on." But since the spirit of that time has in some ways continued in the present Communion set-up, Kev offers "There is a scene, but I don't really see it as a folk scene, just people who get on with each other and respect what one another are doing. And I don't feel we're a folk label. I don't rally see Marcus Foster or Matt Corby as folk artists." And the Communion night isn't really a folk club – that's evident from a cursory look at the line-ups. However, he's aware that it's hard to escape the Mumford connection and the fact that many of the biggest artists that have played the night have been generally regarded as folk artists, but ultimately he's relaxed about labels "We don't mind. We like folk" he says, perhaps not surprisingly.
We turn to talk about the Communion compilation, a 23-track vinyl-only album that was released earlier in the year to great acclaim and instant sell-out. It was an important milestone for Communion as it contained tracks from many of the artists who had been, and still are, instrumental in establishing the musical community. Kev felt it was vital because he "wanted to document something; that was the idea behind it. Like taking a photograph [there is an actual photograph of all involved inside the sleeve]. It seemed like a good way to launch the label. We really liked that idea".
And he's not stopping there. He has plans for more "We're doing another compilation in a few weeks at The Flowerpot in Kentish Town." This interview took place a few weeks ago and it actually starts tonight. The plans sound impressive - they're there for a week and have arranged a load of bands and artists to play over 7 nights. A studio is being set up and the performances are being recorded. Although the set-up is very different to the last compilation, the idea is the same. "The first [compilation] was to document a moment in time, the second one is to document an event. We're recording and mixing everything on site during the week, generating the artwork during the week and mixing it, so when the clock stops ticking on Sunday night we'll have a record."
Apart from this week and the compilation, other near future plans include an album with Marcus Foster. Matt Corby's record, which as supposed to be an EP,  was "just going so well" that it's going to be expanded to an album when he returns from his native Australia.
Artwork is important to Communion too "We want all the releases to be treasurable objects that you really love. We're also trying to sell records in a download climate. We're encouraging our artists in this direction – the Merry-Go-Round thing [origami sleeve on Pete Roe's EP] was Pete's idea and the vinyl compilation is really beautiful. Marcus Foster is a sculptor as well as a musician so I'm really excited about what artwork he's going to come up with. We want the artists to have a lot of input into that."
It's not just releases, the Communion nights are a growing empire. Not just west London any more, but by September there will be events in Brighton, Bristol, Leeds, Oxford, Dublin, Belfast and they're even expanding to Australia Australia (Sydney and Melbourne). Kev is happy about this "We've got similar minded people in these cities who are doing similar things"
In the midst of all these exciting developments, where do the Communion founders find themselves? Although Ben Lovett was there at the start, his soaraway success last year with Mumford & Sons have taken him away from close involvement in the running of the label, but Kev's clear that Ben's still very much involved, even when he's overseas. "In terms the day-to-day, I'm running it, but in terms of the creative decisions we make and A&R-ing he's still very much involved. I was speaking on the phone with him [this week] about mixes. Any day off he has he's straight back in. I wouldn't want that to change. There was a reason why it worked, the dynamics between the three of us."
And as for Kev, running a label hasn't taken him away from playing music, it's giving him more opportunities. Apart from playing on all the Communion records in the studio, he's gigging with Matt Corby and Marcus Foster which, he admits "is a little bit weird given that the label boss is in the band. But it's really fun. I'm actually playing more now than I was when I was in [former band] Cherbourg."
Kev's final comment that Communion is about "being creative from the inception with everything" is just further confirmation, as if it was needed, for just how healthy this little corner of the music industry is. The new compilation that's going to be recorded at packed-out gigs this week will no doubt sell as quickly as the last one. The new releases will continue to delight people musically and aesthetically. And Communion will hopefully go from strength to strength. Rest of music industry – take note. Here's how to get it right.
Pete Roe // The Merry-Go-Round by Stayloose
Matthew & The Atlas // Within The Rose by Stayloose
Current Communion releases are available through the label shop on their website. The week at The Flowerpot, which starts tonight, is all totally free, though you'd be advised to get down there early to make sure you get in. The line-up currently looks like:
Monday 12th July
Mt Desolation
Lissie
The Staves
James Moss
Tuesday 13th July
Angus and Julia Stone
Sarah Blasko
Wednesday 14th July
Kill it Kid
The Joker and the Thief
Thursday 15th July
Marcus Foster
Kyla la Grange
Matthew and the Atlas
Friday 16th July
Lyrebirds
The Agitator
Saturday 17th July
Members of Mumford & Sons
Sunday 18th July
Beans on Toast
Handshake
Crowns
Hot Feet
Tom Mckean and the Emporers
Monument Valle