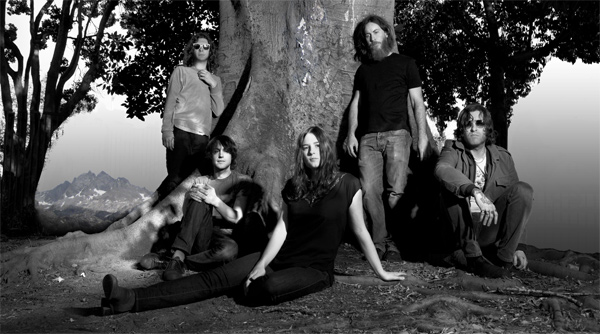 Is there anyone out there still reading this blog? You'd be forgiven if not, because I've hardly been prolific in recent weeks. I never seem to get time to write stuff, things get backed up and it just ends up being frustrating. But here are some new things to kick-start what's hopefully going to be a better week for The Daily Growl.
First, yesterday came the news of a new Black Mountain album, something that I'm looking forward to despite my lukewarm reaction to the last album. The first is still a stoner rock classic, so I know they've still got some excellent riffs and tunes in them.  The new record's called Wilderness Heart and it's out on 13 September, two days after their performance at End of the Road, which I'm hoping to see. Anyway, there's a new mp3 to herald the Vancouver band's third album, and it's good.
mp3: Black Mountain - Old Fangs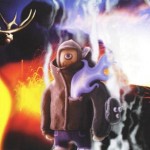 Given their longevity and popularity, I'm really surprised that there aren't more Super Furry Animals covers in circulation. Maybe it's because SFA don't really do covers themselves. But now we have one, courtesy of the band with the longest name featuring the same words, Tim & Sam's Tim & the Sam Band with Tim & Sam. Their new single Finders Keepers is out on Monday, and on the b-side is a neat little cover of Fire in Your Heart, which is more a homage than a reinvention, but that's just fine.
mp3: Tim & Sam's Tim & the Sam Band with Tim & Sam - Fire in Your Heart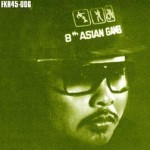 And in a neat / cheesy little segue here's a piece of exotic goodness from, the record label which shares the same name as the Tim & Sam single. Andy Votel's Finders Keepers specialises in digging up some lost psychadelic wigged-out records and giving them a re-release to please all those who yearn for something other than the latest blog-approved indie act. My record-collecting colleague was raving about this particular tune last week, which had just gone for a small fortune on eBay. I know nothing about it other than it's a Thai cover of Black Sabbath's Iron Man and it's awesome.
Normal business will be resumed soon.