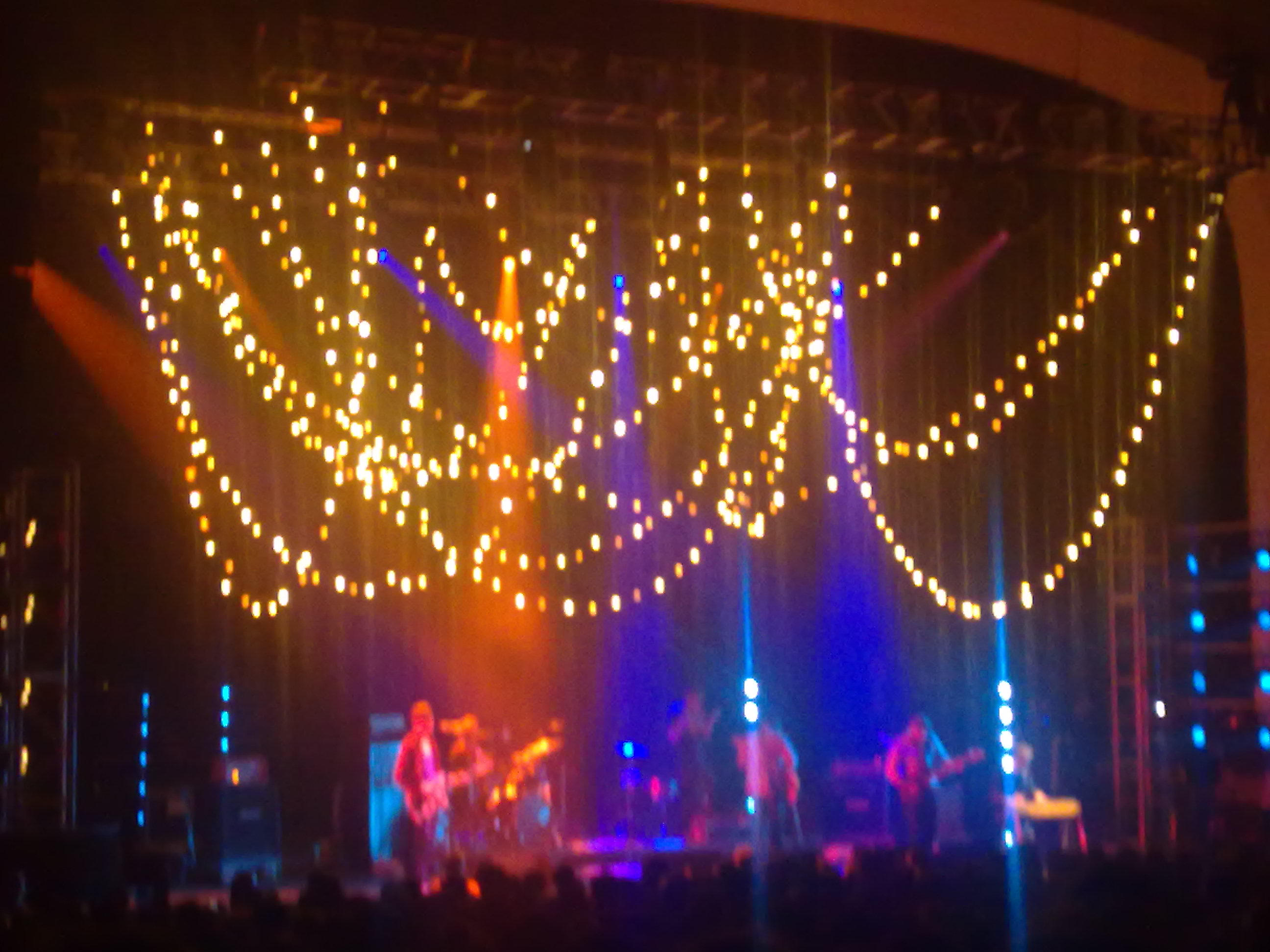 It was appropriate that Pavement's first UK date on their reunion tour was in Glasgow, still the only non-festival gig in this country outsite London. Back in mid-90's Glasgow it seemed like every other band in the city was trying to be Pavement, but despite being there in the midst of it all, I never really got into Malkmus & co till much later. Now I get my chance, over 10 years after they broke up to finally get to see them, at one of four nights at Brixton Academy.
They've timed it right. Enough time has passed for there to be a genuine interest from the old fans who have, in the words of The National's So Far Round the Bend, been 'praying for Pavement to get back together'. And plenty new ones too. Like me, I guess. It's some of these 'proper' fans who were standing next to my friend and I, ready to interject when we didn't immediately recognise Shoot The Singer, and tell us the song title and EP it came from (Watery, Domestic, fact fans). All of this made up for a hugely appreciative crowd, well up for a two-hour set of old favourites, and clearly having a good time.
We weren't the only ones. The band seemed to be enjoying themselves too. Even Malkmus, in his own diffident way. I've heard him get some flak for being distant or not being into it, but hey, do you expect him to bound onstage, all grins and banter? That's just what he's like. Bob Nastanovich in particular was a joy with his repeated screaming on a few select numbers.
With such an extensive back catalogue, you're always going to get a few faves left out. For me, the absence of Range Life and Box Elder were a pity, but that's a small complaint in the face of 28 classics. Despite starting with Cut Your Hair, the first few songs seemed a little muted, and for me, it wasn't until they ripped into Conduit for Sale that things really got going. From then on it was smiles and cheers all the way, including goosebump-inducing renditions of Frontwards and Silence Kit. Being Brixton Academy, the sound was typically crap, but it didn't seem to matter that much. They could have done better with the first encore, but they returned for a second, all guns blazing with Two States and a sea of huge balloons and all was right with the world.
Although this is the reunion tour, Pavement is a fragile band, and unlike many of their reforming peers, I can't see them either recording any new material or becoming a regular touring feature. There may well be nothing after the Hollywood Bowl gig at the end of September. Stop Breathin' may be the last I ever hear them play live again. That would be a shame, but I'd still have a magical two hours to remember them by.
mp3: Pavement - Frontwards (live)
mp3: Pavement - In The Mouth A Desert (live)
Full setlist at setlist.fm
NB - these tracks aren't recordings of this gig, but one at Brixton Academy in 1992 - availabe on the the Slanted and Enchanted: Luxe & Redux reissue from a few years back. Buy it here.