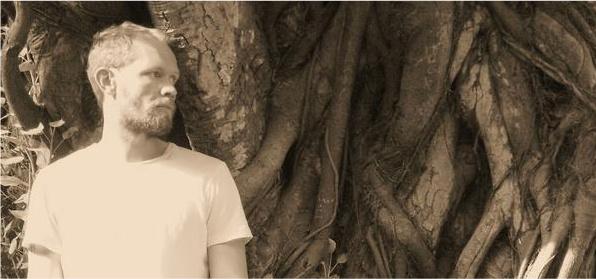 Let's not have any mention about Mumford & Sons here. OK, I've just mentioned them, but only to make the point that in the wake of the success of Marcus Mumford & Co, there's the danger that any young man wielding a banjo is going to be compared to his more famous peers. I've not seen any other reviews of Matthew & The Atlas, but I'll bet I know what comparisons are being made. Matthew Hegarty's music is more laidback and melancholy than furious hoedown and very much his own. However, there is a Mumfords connection in the shape of the record label that has released the debut Matthew & The Atlas EP To The North - Communion records was founded by Ben Lovett. It's a lovely EP, and at four songs, all too short. Still, it's a neat taster of what may be to come. And for an idea of the songs that make him tick, I asked Matthew some of the usual seven questions.
1. A song that's been in your head today
The Road by The Shivers. We just finished playing a tour with this band, I've had this song in my head since.
2. A song that's inspired you to do what you're doing now
Over The Hill by John Martyn. I used to have this on repeat when I was younger
3. The best song you've heard in the past week
Ticket Taker by The Low Anthem. Reminds me of Leonard Cohen
4. A song that you think everybody should hear
Damien. Lessons From What's Poor by Sons Of Noel And Adrian. Its a beautiful song that takes you on a journey, and you get to hear a bit of Bonnie Prince Billy
5. A song that you're enjoying playing live
Scavengers. Its an old song of mine that we've just started playing as a band, it's fun to play live
6. Tell us something about a song from your new album
In Winter is about being in winter

7. A song from another album that you're enjoying just now
For The Widows In Paradise, For The Fatherless In Ypsilanti by Sufjan Stevens. I love the sound of the banjo on this song, its so haunting.
mp3: Matthew & the Atlas - Within The Rose
Matthew & The Atlas // Within The Rose by Stayloose
To The North EP is out now - buy from the Communion shop.