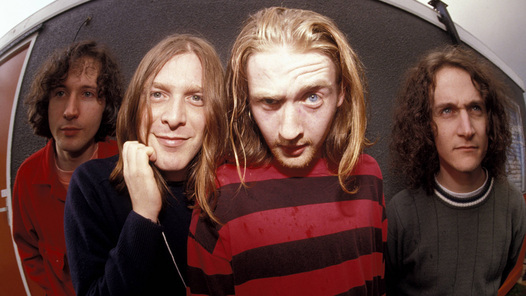 I can't believe that this song is twenty years old this year. TWENTY YEARS OLD. Can you imagine how old this makes me feel?
mp3: Teenage Fanclub - Everything Flows
It still sounds brilliant after all these years though. And it's still the song they close their gigs with. Speaking of which, here's a reminder of how it sounded back then.
With milestones like this and a new album and gigs on the way, I think there's going to be quite a lot about my old teenage faves on The Daily Growl this year.