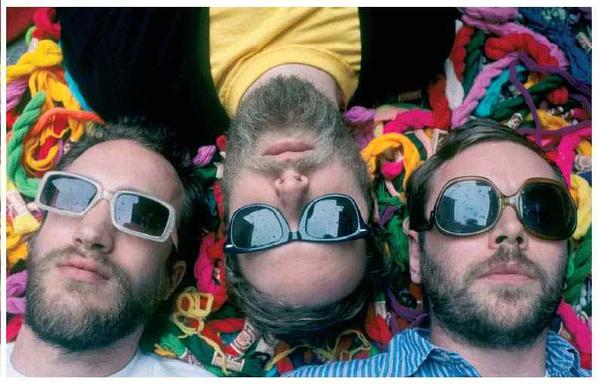 While I'm on the subject of favourite albums of the year so far, how about Archie Bronson Outfit's Coconut as a close third? Somewhat shamefacedly, I'm not very familiar with their previous work, so I can't say that it's their finest hour or anything, but it's definitely very fine. It's a beast of an album, full of dirty, greasy noisy rock thrills. And by that I don't mean lo-fi - with DFA man Tim Goldsworthy in the chair, it's pretty high-spec stuff with amped up guitars, propulsive rhythms and carefully controlled noise explosions. If it sounds rough, it's meant to be thtat way. It's less about the tunes (though they are there), more the dark energy seething underneath the wall of sound. This is an album that you know wants to rock you, but you're always afraid that it's going to sneak up on your gyrating body and kick your head in. Exciting. Turn it up LOUD.
mp3: Archie Bronson Outfit - Shark's Tooth
Coconut is out now on Domino. Buy from Domino Mart. And don't take my word for how good it is - have a listen to the whole thing here.