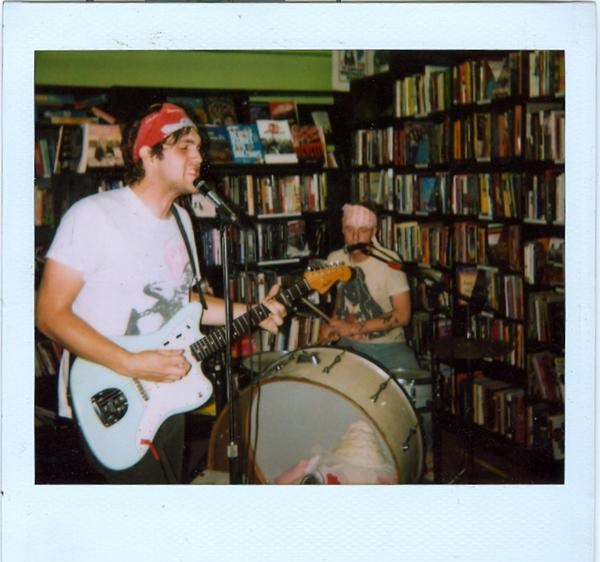 If I was prone to rabid tabloid hyperbole I'd say that we were being swamped by a wave of lo-fi indie pop right now. But that makes it sound like it's a bad thing. I'm quite pleased about it actually, particularly since there's a lot of good stuff and it seems to be coming from both sides of the Atlantic. Today we have the band that I've come to realise are the kings of the whole bunch of scuzzy scamps wielding guitars, tousled hair and cheap recording equipment.
On the surface of things it probably shouldn't work. You'd expect an album with 16 tracks, low production values, a bare minimum of chords, rudimentary drumming,  and lyrics that go like "I just want to be your baby, I doooont mean maybe" to be shit. But it's a new noisy pop classic. Yesterday I suggested that my album of the year so far was Sam Amidon's I See the Sign. That's still true, but this record comes in second and it couldn't be more different. Where the former is machine-tooled to perfection, this is as rough and ready as they come, but it's the sparkling tunes and they youthful energy that hit the spot for me. And it's not hard to guess that they're a great live band. Just to think that before the promo hit my desk a few weeks back, I'd never even heard of Harlem before. Now I know they're definitely worthy at least a tiny bit of exaggerated praise.
mp3: Harlem - Someday Soon
mp3: Harlem - Scare You
Free Drugs is out now on Matador. Buy from Rough Trade or emusic.