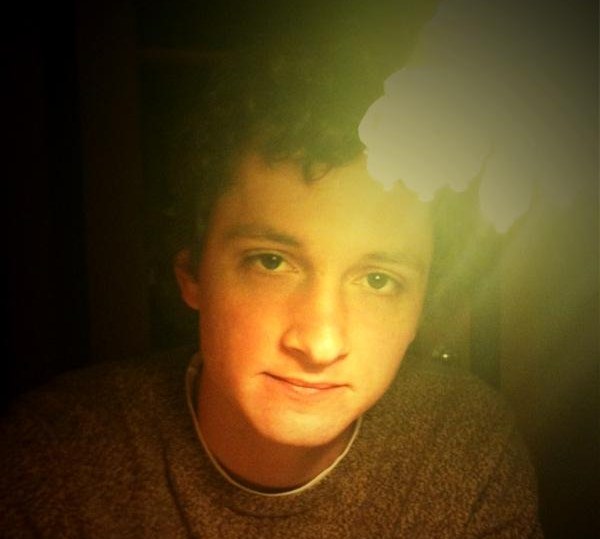 There's long been a snobbery about singers who don't write their own songs, like somehow they're worth less than people who do. There's a debate to be had there, but all I'm saying for now is that Sam Amidon proves that you don't need to write your own stuff to be amazing. For a few years now he's been slowly but surely been establishing himself as a unique artist with his re-interpretations of age-old secular ballads, gospel, folk songs, and hymns. On his new album I See The Sign, he's superbly assisted, as he was on 2008's All Is Well, by Nico Muhly's arrangements and Valgeir Sigurdsson's production.
It's an album that you really need to listen to, not just to have on. I made the mistake of listening to it a couple of times in the background where it passes by quite pleasantly, with Amidon's appealing vocals and the odd old folk lyric standing out. But it needs to be to be turned up. It's one to lose yourself with headphones on. A triumph of production, as well as arrangement and performance. Every sonic inflection  matters and needs to be fully taken in. The stage is set with opener How Comes That Blood where the richness from of the percussion, the Moog bass and jarring string flourishes combining to make something truly jaw-dropping. Elsewhere the songs may be less startling, but even when it's stripped down to Amidon's sparse guitar playing it's still blissful. And there are always some surprises - like hearing a version of R. Kelly's Relief sitting in between the old folk and gospel, where it fits nicely. And Beth Orton popping up with backing vocals on four songs, a welcome return for her familiar vocals in a different setting. The more I listen to this stunning album (and I've listened to more than any other this year - last.fm testifies to this) the more I'm convinced that it could be my album of the year.
mp3: Sam Amidon - How Come That Blood
Sam Amidon teams up with fellow Bedroom Community musicians Ben Frost, Nico Muhly and Valgeir Sigurdsson as part of the Whale Watching Tour at the Barbican next Tuesday (20 April) followed by a few more English and Irish dates.