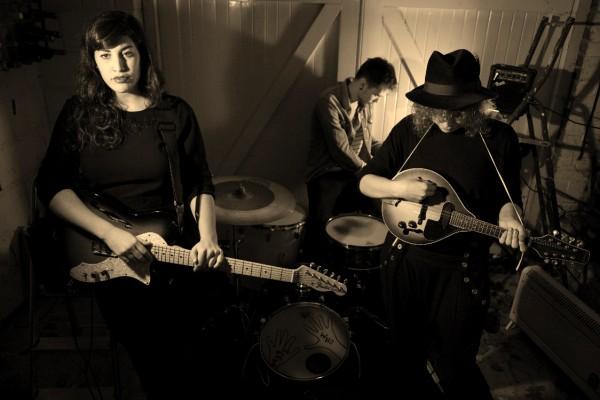 This album is a strong argument for not rushing things. It's the debut album from Peggy Sue, but it's not like they've just arrived, all green and wide-eyed. Unlike their mate Kate Nash who was pushed too fast too soon, blinking half-finished into the glare of publicity, Rosa and Katy have taken time to hone their craft, over several singles and EPs, relentless gigging, name changes ('and the Pirates' has been dropped, 'and the Pictures' was for one EP only) and new band members (Olly recruited on drums).
So their long-awaited full-length has arrived, fully formed, self-assured and completely lacking in any old material. This is no compilation of past glories with a few newbies thrown in - it's a completely new thing, and an impressive statement of intent. Their stock acoustic musings have been considerably beefed up by their new drummer, and when they bring out the electric guitars on some tracks (like Matilda), they even begin to rock. It's a bit folky, a bit bluesy, and has a fair dose of rattling pop tunes, but always sounds very much their own thing, and - especially when it comes to their intertwining voices - quite unlike everything else around at the moment. Good things eventually come to those who wait.
Watchmen (live) by brilliantlydifferent
Peggy Sue - February Snow by brilliantlydifferent
Peggy Sue - Yo Mama by brilliantlydifferent
Fossils and Other Phantoms is out now. Buy from Rough Trade. Catch them on their massive tour sometime between now and August.