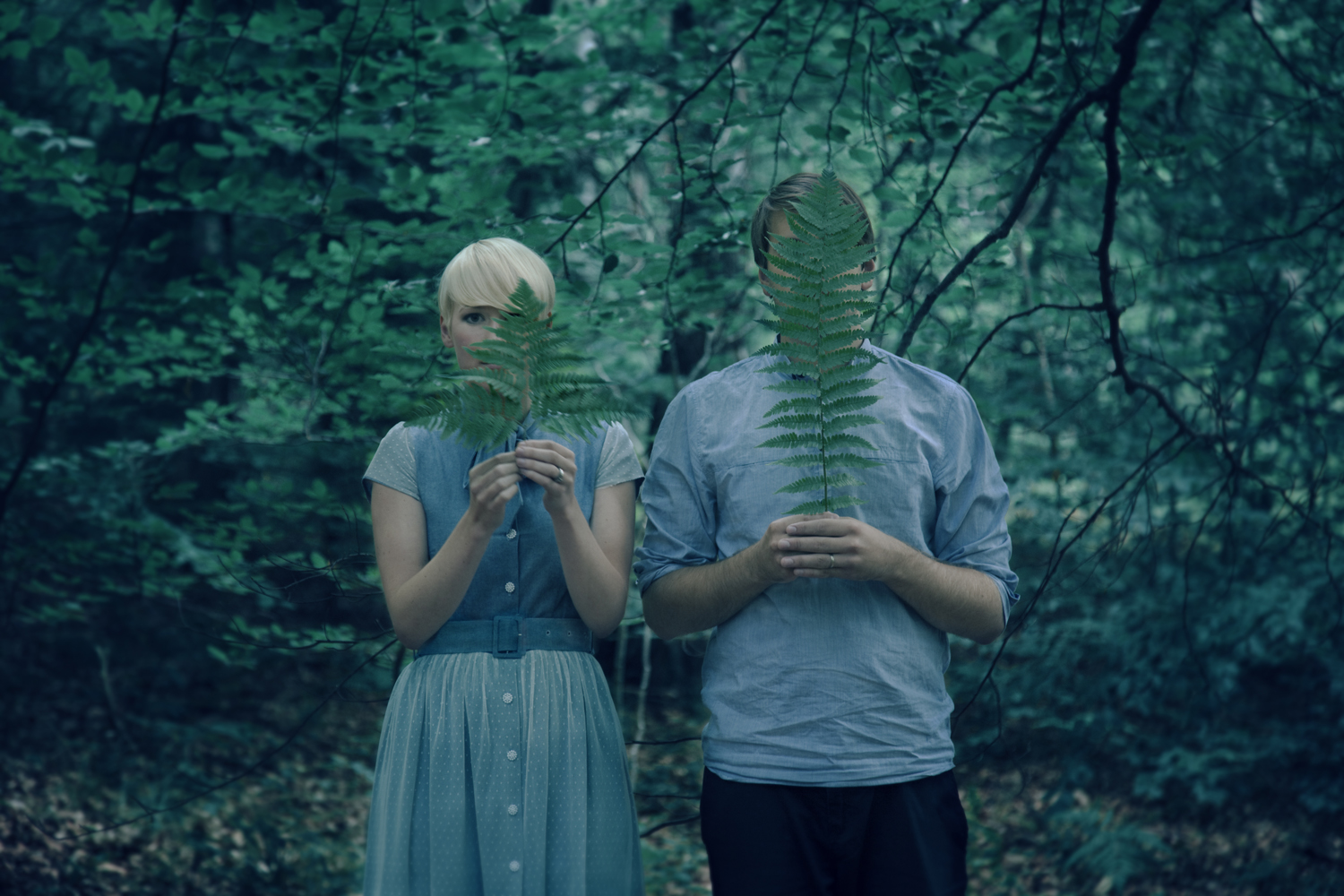 Starting a record label seems to be a natural progression from the passion for music that drives a blog or website. Matthew, Song by Toad has been doing it for ages. Gorilla vs. Bear announced that he's doing the same on Monday. And also this week, more interesting to me, comes the news of ILL FIT, a digital label set up by Rich of The Line of Best Fit. So can one of this country's best music websites make a decent transfer to the world of putting out music? Well, if the debut release is anything to go by, it's going to work very well indeed. He's just introduced the wider world to The Forest and the Trees, who are Sweedish couple Joel and Linnea Edin. There's a twee little backstory about how they started making music, but the main thing you need to know is that they make ace indie pop, best exemplified by the single To The Forest (I Need Some Peace), a burst of sunshine that's cutting through the thunderstorm raging outside as I write this. And if you're thinking that it's reminiscent of Loney, Dear's more upbeat moment, that will make even more sense when you hear that Joel and Linnea are backed by their fellow Swedish band's rythm section.
Y'know, if there was a parallel universe where I didn't have a busy job, two small children at home, and never quite enough time to blog, let alone put out records by awesome bands, I might think about doing a label. But I am where I am, and I've got all these great people's efforts to be thankful for. Whatever their future together, both ILL FIT and The Forest and the Trees are going to be worth looking out for.
THE FOREST & THE TREES To The Forest! (I Need Some Peace) by ILL FIT
mp3: The Forest and the Trees - To The Forest (Victoria & Jacob Remix)
To The Forest (I Need Some Peace) will be released digitally 19 April. The Forest & The Trees' self-titled debut album will be released in May via Ill Fit and Grönskan Recordings.