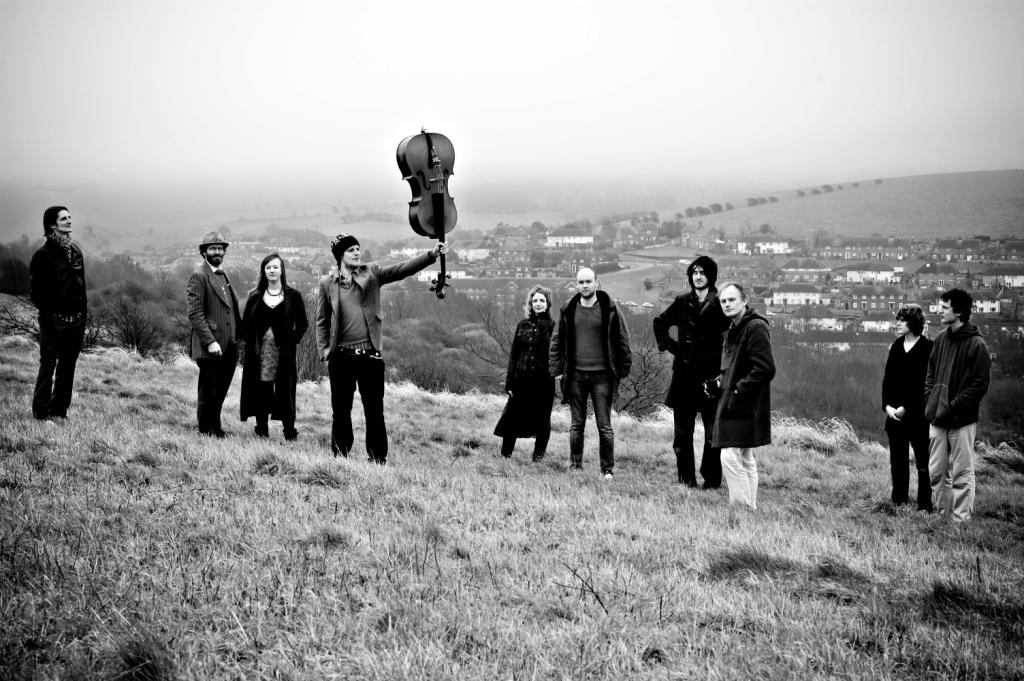 Given that the bands which make up Brighton's Willkommen Collective share so many members, it's surprising that there's so much diversity. Take for instance The Leisure Society and Sons of Noel and Adrian, who are about to head out on tour together. The Leisure Society are the ones with the stirring, sweeping and melancholy tunes, classic pop references and accessible to a wide audience, even without Nick Hemming's Ivor Novello nomination last year. Sons of Adrian and Noel are a different proposition. Although there's a Venn-type overlap between the two bands, The Sons' music is less immediate, but still compelling. They eschew conventional pop song structures and embrace a huge range of music influences from folk to modern classical, so whether your thing is sea shanties or Shoenberg, you're likely to find something to love in their dark rolling tales, even if it takes a little more time to find it. Once you have you're treasure it forever.
The two bands play at The Tabernacle in West London on Thursday night (1 April), and the show is brought to you by the The Local, the ever reliable House of Quality Gigs. Having seen both of them last year, I know it'll be an excellent evening.
mp3: Sons of Noel and Adrian - Go Jo Jee
mp3: The Leisure Society - A Passing Thought
Buy Leisure Society and SONAA albums from emusic.