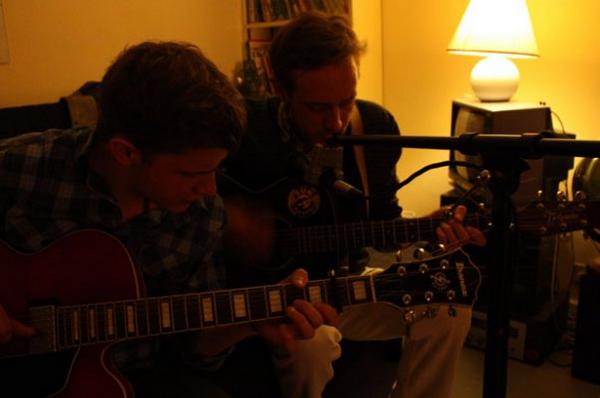 If you've been on the excellent Black Cab Sessions website lately, among recent songs by more established names like Laura Marling, Shearwater, William Orbit and The Maccabees, you'll have come across a band called Dry The River. You've likely not heard of them before and if you have you'll probably not have actually heard what they sound like. But have a look and you'll be impressed by what the three scruffy blokes scab do, especially the singer with his high, quavering voice. Then like me, you might go to their myspace and see that they have an EP for sale, and download it immediately. The fleshed out recorded versions of the songs are rich and warm, and come across a little like a less erratic David Thomas Broughton fronting The National with Mumford & Sons on backing vocals. It's very impressive stuff, and they may become your favourite new band of the week too. And then, if you think it would be good see them live, and you live in London, you're in luck. Next Thursday (1 April) at the Luminaire is the place to be - a gig put on by the people who run The Black Cab Sessions. Which brings us back to where we started. Neat.
mp3: Dry The River - The Chamber & The Valves
Dry The River 2 from Black Cab Sessions on Vimeo.