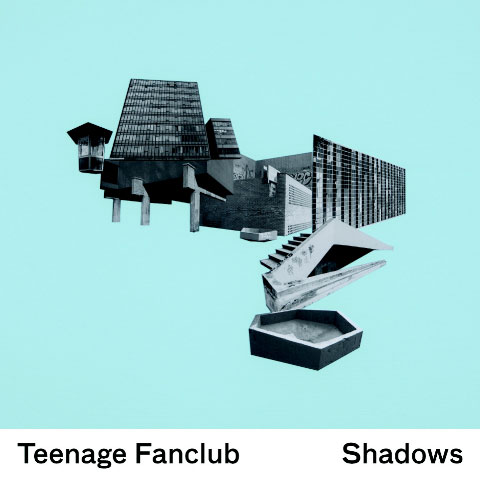 I don't really do news on this blog, but for me this is no ordinary music news. And even better, it's the most appropriate follow-on from the previous post on Alex Chilton. Yes, five years from Man-Made, my actual teenage heroes Teenage Fanclub are releasing a new album. This may not be a terribly long time by the Fanclub's recent slack standards, but it's another era in music.
Back in 2005, I hadn't even thought about writing a blog, The Hype Machine was an interesting sideline for a handful of music nerds, and myspace hadn't even taken off as the place to find new music. How they'll fare in this new world remains to be seen, but I would have though it would depend on a combination of the quality of the new album and the number of nostalgia points the band have clocked up - they're never going to win any new fans now. But then again, as I write this, they're number three in the most-blogged artists on the aforementioned Hype Machine and they're headlining Koko as part of the distinctly yoof-oriented Camden Crawl. So who knows? New fans maybe, but that will no doubt rest on how good Shadows is.
To mark the announcement, the band's American label Merge are giving away a free mp3 from the new album, which is the same song that I posted a couple of years ago, after Norman Blake played it solo in a live session for Marc Riley on 6 Music. It's classic Fanclub, and they're clearly not messing with the formula on Shadows. Still, if this is representative, it'll be a great album. It's been almost 12 years since they released one of these. Here's hoping.
mp3: Teenage Fanclub - Baby Lee
mp3: Norman Blake - Baby Lee (live on BBC 6 Music)
Baby Lee is out on 7 inch on 24 May. Shadows is out on the band's own Pema label on 31 May.