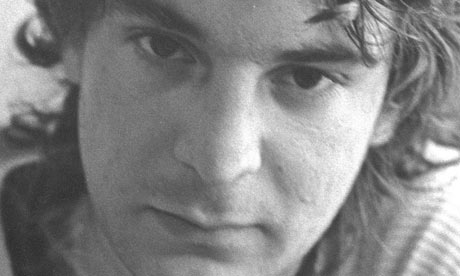 I couldn't let this one pass without some kind of tribute. After all, the first CD I ever bought (not my first ever album kids - I'm not that indie) was a combo of Big Star's first two albums #1 Record and Radio City. Boy, that makes me feel old. It was way back the heady days of 1991, just after Teenage Fanclub, who were riding high at that time, released Bandwagonesque. In that album's NME review, the critic accused the Fannies of ripping off Big Star, and drew particular comparison between December and Big Star's September Gurls (quite rightly). The main response from the uneducated indie kids at the time (me included) was "who are Big Star?" then setting off to find out more. Thankfully, there was the excellent record shop on top of the old John Smith's bookshop on Byres Road, where Stephen Pastel and the other record nerds who worked there were all to happy to educate us in the ways of Alex Chilton and co. and we were happy to learn.
I played that CD so much it seems to have worn out (the last 3 tracks won't rip now) and although I haven't listened to them very much since these heady early 90s days, I do dust it down occasionally, and Big Star have surprised me in unlikely places. On a visit to the Stax Museum in Memphis a few years back, among all the soul greats, there in a display cabinet was an LP of Radio City and a rock family tree from the NME featuring Big Star, and - yes you've guessed - Teenage Fanclub (Big Star were distributed - not very well it seems - by Stax). As a spookily ironic aside, the photo of the band inside my CD was taken by one Charlie Gillett, the renowned DJ who died on 17 March, the same day as Chilton.
These two Big Star albums meant a lot to me at that time, and it's hard to listen now without all the attached memories (shockingly, it'll be 20 years next year, but I'm trying not to think about that). But although they're very much tied to a time and place for me, listening to them now they still sound brilliant. Last night, air guitar was played in the kitchen in between washing and clearing up. That, and this is my own personal tribute to a great man.
mp3: Big Star - Watch The Sunrise
mp3: Big Star - Oh My Soul
mp3: Teenage Fanclub - Jesus Christ
#1 Record and Radio City were reissued remastered last year. Buy these and other Big Star CDs from Amazon.