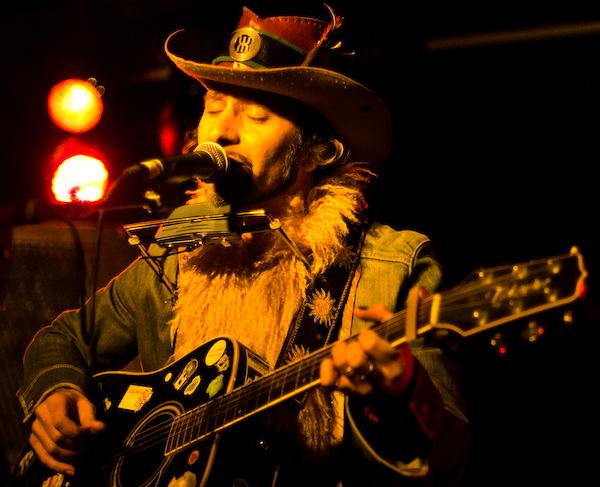 Emit Bloch is the sort of dude who you might expect to have been born on a cattle ranch in Utah, where he learned guitar on a porch watching a cowboy pluck Hank Williams songs. Then you hear the story about him recording his album for £6 on a dictaphone and the myth of a wild guitar-wielding backwoodsman begins to grow stronger. But then you find out that he's lived in London for the past six years. That's a bit disappointing. What he needs is a Hank Williams song to make up for the lack of authenticity. Oh, all right then.
mp3: Emit Bloch - I Saw The Light
Emit's album Dictaphones Vol.1 is out on One Little Indian on 5 April.