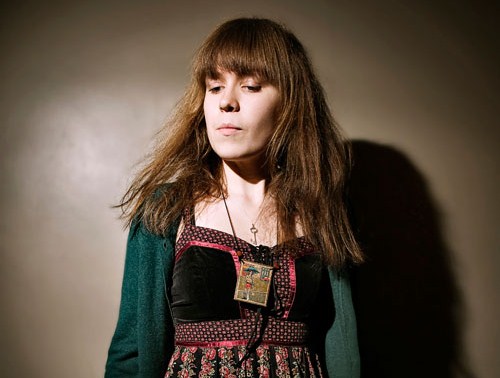 I don't think that EMI ever really knew what to do with Alessi's Ark. Less than a year after the release of her debut Songs From the Treehouse, Alessi Laurent-Marke has parted company with the label who seemed to do very little to promote her album. Despite this, it's been a busy year for Alessi, with non-stop gigging across the country (or London at least) and some higher-profile support slots (like Laura Marling). And now, in what seems like the perfect move, she's ended up on Bella Union. There she should find a sympathetic ear and kindred souls for her spirited, freewheeling Americana, more at home on the West Cost of America than her native west London - Simon Raymonde's label have made their name on this sort of stuff.
The first release is almost with us. The four-track EP Soul Proprietor continues pretty much from where Notes… left off, but things have moved on a little. She's moved on from titular animals (The Horse, The Dog) to robots ("although he's really nothing like horse, he's something wonderful"), swapped the Mike Mogis' slick production for Liam Watson's analogue Toe Rag, and there are some signs of her getting a little of that ol' county grit under these lilywhite fingernails. It's a fine, fresh new beginning. I expect that it's the start of a beautiful partnership.
Alessi's Ark // Shovelling by Stayloose
Soul Proprietor is out on Bella Union on 5 April.