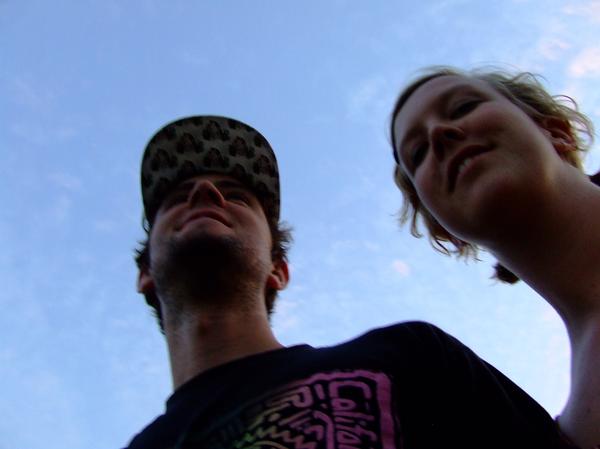 What would you do if you were The Ruby Suns? Although your last album was a spectacularly sunny shot of tropical psych-pop, it went largely unappreciated, only for Animal Collective to come along a year later with a similar recipe and take all the praise and record sales. So where next? Credit is due - instead of slinking off and trying something different, you take on the Kings of Brooklyn at their own game. So you keep the delightfully woozy psychedelia and excellent twiddly electronic bits, but you reduce the pop tunes in favour of a more layered, experimental approach. The overall result is less tropical dance and more hazy summer evening kickback. This is generally a good thing, especially when it all goes a bit Arthur Russell. But this probably isn't the album to take the crown that should have been yours. Still, it's a bold move and needs to be applauded. Your time will come.
mp3: The Ruby Suns - Closet Astrologer

Fight Softly is out now. Buy from Rough Trade or download from emusic.