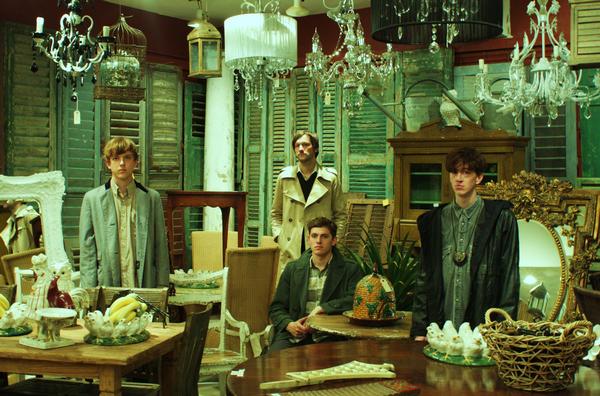 There are loads of ways to reinvent a band, but surely the easiest is to just change the name. It worked for the  Kaiser Chiefs. It may well work for Ex Lion Tamers who obviously thought a new name would suit them better, so called themselves Wild Palms. Good move.  Thankfully they've opted to leave aside the cheesy geezer statium singalongs in favour of excellent stormy guitar noise and a bold Bjork cover.
mp3: Wild Palms - Human Behaviour
New Single, Deep Dive b/w Human Behaviour is out on One Little Indian on 19 April.