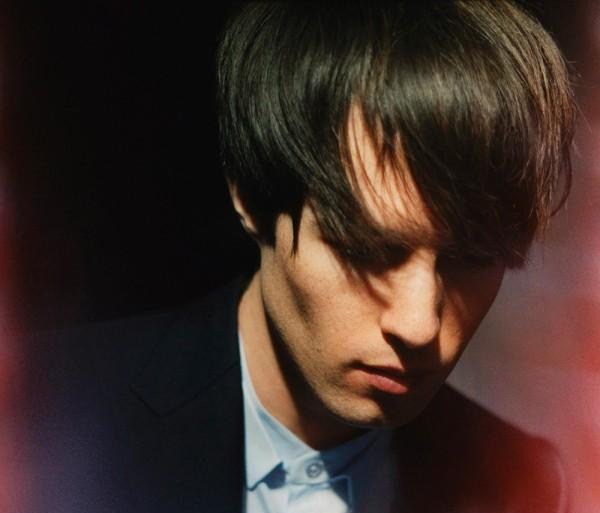 The excellent Young and Lost Club records have long been a fertile breeding ground for great new music, and occasionally the stars of tomorrow. In the past they've put out the first records by Noah and the Whale, Johnny Flynn and Fear of Flying (who as you know became White Lies) who have all gone on to major record deals and bigger things. And the next Y&L alumni who look set to go big are Everything Everything and Bombay Bicycle Club.
But onto more pressing business. The next single is going to be a limited 7 inch release of Stand, a nice slice of louche disco by the hotly-tipped Othello Woolf, who brings his style-mag looks and sartorial elegance alongside his soul-pop sensibilities. If you're looking beyond the indie guitars and electro pop for a younger, better-looking Donald Fagen, then Othello's your man, with a romantic hero's name to boot. How can he fail? And even better - if you fancy a piece of this, I have THREE 7 inches of Stand to give to anyone who can answer a ridiculously easy question.
But before I give you the question, I'd like to shift musical direction completely, for another three amazing freebies from Y&L. These are 12 inch EPs of last year's …to the Shithouse EP from gloomy east London rock 'n' rollers Lord Auch, who are the grimy, shadowy Nick Cave-loving chalk to Othello Woolf's suave cheese.
Only one record per person so share the spoils more fairly, so if you want Othello Woolf, answer:
What well-known TV bloke recently played Othello and won a best newcomer award at the Evening Standard Theatre awards?
and if you want Lord Auch, answer
Whose pseudonym was Lord Auch, and what did he write under that name?
The first three people to answer by emailing me (details at the 'About' page) get the record.
mp3: Othello Woolf - Stand (Golden Silvers remix)
mp3: Othello Woolf - Stand (Astronomer remix)
mp3: Lord Auch - Grassfingers
mp3: Lord Auch - …to the Shithouse
Check out other Young and Lost Club releases and upcoming club nights and events.