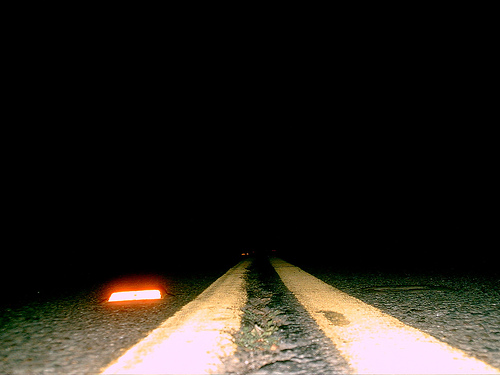 The last time I came across Zombie Zombie, they were soundtracking my late-night drive to dystopia. I'm pleased to bump into them again, this time bringing their excellent Krauty electronics to bear down upon a song by their fellow-countrymen Yeti Lane, and inject their space pop with the heebie jeebies.
mp3: Yeti Lane - One One Look (Zombie Zombie remix)
Yeti Lane's self-titled debut album is out on 25 January on the ever-reliable Sonic Cathedral.
Photo from JP217's Flickr.