10. M. Ward - Hold Time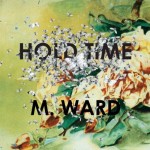 The sixth album by Matthew Ward saw him hitting a rich vein of form. It's slick without being overproduced, familiar without outstaying its welcome. It's not bright and shiny and it's definitely not the cool sound of 2009. It's just Ward knocking out some great rock 'n' roll and classic Americana tunes with an effortless feel that breezes past and ruffles your hair with a cheeky smile. Most of all, it's the voice - slightly careworn, slightly cracked, always so pleasurable to hear.  There were plenty more admirable, more exciting albums released this year, but this is one of the records that I've returned to the most.
9. Blue Roses - Blue Roses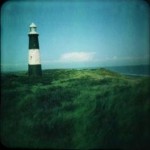 Another killer debut - this is a beautiful record where the strongest feature is Laura Groves's voice. Her keening vocals have seen the words like Joni' and 'Mitchell' being used, but the goodness is all her own. It's a remarkably assured debut with a real sense of space and calm, and nothing seems forced or rushed. Just like her record label which has allowed her talent to develop and collected ten songs which are as mature and well-formed as they are captivating. As a bonus, the artwork in semi-sepia colours smartly matches the other-worldly tone of the album and evokes a somewhat hazier, more monochrome time. It feels like not a note is wasted, and this album towered above all other things young, female and folky this year.
mp3: Blue Roses - Doubtful Comforts
8. Richard Hawley - Truelove's Gutter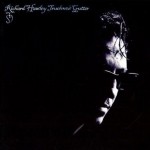 Richard Hawley's sixth solo album saw the king of late night-bar room balladry go even more nocturnal. Sure, he's sticking to his signature crooning style, but Truelove's Gutter is different enough to help you fall in love with Hawley's music all over again. Musically, it's akin to his debut album, sparse, downbeat, melancholy and gorgeous. None of the snappy rhythms and Cash grooves of his previous few albums. This is a record that feels complete and substantial. There are only eight tracks, but the run-time is over 50 minutes. Two songs clock in at about ten minutes each, quietly epic, and in the case of the excellent Remorse Code, recorded in one take, as live. Already it feels like it could be his finest (near) hour.
mp3: Richard Hawley - As the Dawn Breaks
7. Camera Obscura - My Maudlin Career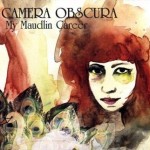 For this album Traceyanne Campbell and the gang have decided not to mess around with the winning formula that saw Let's Get Out of This Country take Camera Obscura to another level. They returned to Sweden to work with producer Jari Haapalainen, who seems to be a perfect match for the band. Of course all of this wouldn't count for anything if the songs weren't strong, but that's not a problem. There are eleven here all top-quality, high-sheen indie pop, with plenty hooks, riffs, singalong choruses driven perfectly by Campbell's effortless vocals. Although it was a slow starter for me, it didn't take long before I fully embraced it as not just a worthy successor to …Country, but maybe even a better record, and in Honey in the Sun, they have a suitable heir and successor to the indie anthem Lloyd, I'm Ready to Be Heartbroken. Fancy that.
mp3: Camera Obscura - Honey in the Sun

6. The Young Republic - Balletesque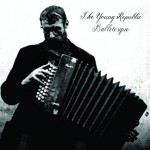 The casual observer may have noticed a remarkable makeover for the Young Republic. But to those following the band's progress from Boston college indie kids to the fully-fledged Nashville rock 'n' roll animals they are now, it's been a fascinating progress which has resulted in a lot of excellent music. Given that their first long-player was a collection of singles and other recording, this is technically their debut and as such it's a killer from a band of superb musicians totally in control of their game. It's an album where the band are happy to communicate their influences - Beatles, Dylan, Waits and classic country and blues amongst others and although it's not an original sound, it's one that they excel at. They know that classical training and expert musicianship may not count for much in today's fickle music world, but are able to harness their considerable powers to rock and roll with a verve that's uncommon and immensely pleasing. I've probably said too much about this album over this past year, but honestly, it's a brilliant album.
mp3: The Young Republic - The Alchemist
5. The xx - xx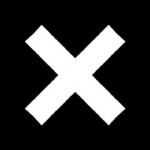 Another stunning debut album. The South West London youngsters delivered a super-lean, prime cut feast of a record. Here are a band that take their influences (I'm guessing R 'n' B and new wavey guitar stuff figure) and strip out everything extraneous, leaving only the most basic, most crucial elements.  The production duties were handled by the band's own Jamie Smith, and it's a triumph. Sleek, focused, minimalist, with an amazing sense of space. There's slow burning bass, simple and often beautiful guitar lines, crisp, precise beats and plenty of reverb. All topped off by a languid vocal interplay between Romy Madley Croft and Oliver Sim. This is an album that's all about the SOUND. There's a superbly haunting atmosphere about almost every song, and they're guaranteed to feature in dark parts or endings of TV shows and films over the next few years. In a world of identikit indie, The xx don't sound like anyone else around. A cert for next year's Mercury Prize surely.
mp3: The xx - VCR

4. Fever Ray - Fever Ray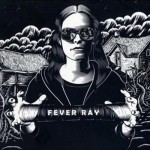 For anyone waiting for the next move from The Knife, this was the one. It was a good year for Karin Dreijer Andersson - she contributed the stand-out tracks on Royksopp's Junior album, and more importantly, this dark permafrost masterpiece of an album, inhabiting a windswept, pulsating electronic landscape populated mainly by Andersson's amazing vocals and sense of theatre. But she's not making things easy for anyone. Right from the start, with the slowed-down vocals that have you asking "who is this singing?" you know you're in for something unique and very special. An album apparently written in the sleepless nights of early parenthood, although this isn't always clear from the lyrics. However, even if you don't pay attention to the words, it's a nocturnal record with a sense of restlessness, yearning and discomfort. So it's not always an easy listen, but a hugely rewarding one.
mp3: Fever Ray - Keep the Streets Empty for Me
3. Tune-Yards - Bird-Brains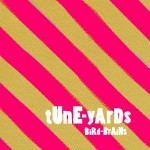 When I hear albums like this, I'm convinced that there's no need for expensive recording studios, engineers, producers or any of that stuff. If you're Merrill Garbus all you need is a digital voice recorder and Audacity, or so the legend goes. Whatever the case, this is a triumph of lo-fi pop that draws from so many influences, and crams so much into 13 tracks that makes for exhausting listening. She gathers fragments of everything from ancient folk music to hip-hip and R'nB, by way of Africa and plainsong. Then she assembles these, along with amazing vocals, into a beautifully ragged shape. After a while, the distortion and eclecticism become a familiar friend and you can appreciate just how great this album is. This is the sound of artist, not just making the most of what she's got, but deliberately doing things in a rougher, more immediate way, and this record works best at that raw, sensual level. Pure oddball brilliance.
2. Animal Collective - Merriweather Post Pavillion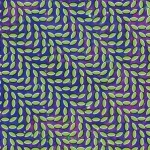 This is the classic example of a band improving with age. Rather than having a stunning debut followed by a series of albums which never quite match up, Animal Collective have produced their finest work on their eigth album. Sure there will be purists who'll hark back to Sung Tongs or whatever, but as far as I'm concerned this is the pinnacle of their achievement. They're still talked about as a (freak) folk group (or whatever), but their transition into an electronic monster band and have fully explored their potential for pop music. Sure it's not pop in the conventional sense, it was never going to be, but there are a good few genuine singalong moments on this album. If you find yourself singing along "I want to walk around with you" or "open up your throat" at inappropriate moments, you'll know you have succumbed. This is not a complex piece of art to be admired more than loved. It's just pure enjoyment. And for a record with such a summertime vibe, it's working remarkably well with sub-zero temperatures and snow on the ground outiside.
mp3: Animal Collective - Summertime Clothes
1. Dirty Projectors - Bitte Orca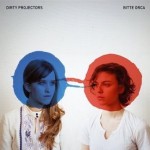 If feels like Dirty Projectors have finally arrived. From being essentially a solo outlet for the wayward genius of David Longstreth, they've mutated into a proper band. And where before Longstreth always had his unique take on indie rock, now we have a proper band bolstered with extra members and female vocalists and taking their thing to the next level. Another band who are doing their own thing and sounding like no-one else. There are the celebrated African and R 'n' B influences, but these are only part of the brilliant story that makes up Bitte Ocra. At first, I had this down as an album to be admired more than loved, but as the year wore on, it became clear that I loved it too. Stillness is the Move may be my song of the year, but the two songs that follow it - Two Doves and Useful Chamber - all combine to make a triumvirate that's unequalled on any other album this year. Each listen seems to bring fresh thrills. What more do you want from your album of the year?