Finally, I've got round to compiling my albums of 2009. I've got a top 20. Not a top 10 because there's always more than ten records I'd like to mention. Not a top 30 or 50 because there seems little point in grading anything any further. Basically, ten albums I really liked and ten more that were also pretty good. Who knows if I'll be listening to these much a year from now (last year's top 20 hasn't figured very highly on my playlists this year), but today this is the rough order, starting from 20. As ever, a good few of these albums will be familiar, some won't be in many other charts. It's just what I've enjoyed this year.
20. Mumford & Sons - Sigh No More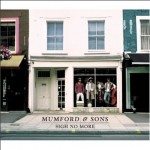 Earlier in the year, I would have thought that this would be higher. It was much-anticipated, on the strength of the band's run of EPs, songs from which make up half the tracks on the new album. But despite this, I found myself loving it a lot less than I thought I would. Maybe it was latent snobbery at their success in the latter part of 2009, all TV ads and selling out large venues. Maybe it was because I didn't connect with the newer songs as much as I'd have liked to. The result was that the album has lain relatively unlistened-to, until a recent rediscovery confirmed that it was actually full of rip-roaring tunes that carry some of the live Mumford thrill. So it shades into the top 20.
mp3: Mumford & Sons - Dustbowl Dance
19. The Low Anthem - Oh My God, Charlie Darwin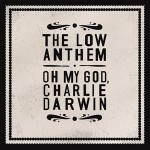 Even though it seems like I listen to a lot of Americana, that loosely-defined genre isn't well represented in my end of year list. This album is great though. The beautiful, spare title track is the one that's focused a lot of attention, and rightly so, but there are plenty other gems to be found here. At times The Low Anthem seem like a band of two halves - the one that plays downbeat lovely ballads, and the other that listens to Tom Waits then cranks up the volume, rattlin' and growlin' through some proper rock'n'roll numbers. But it never seems disjointed, and the two halves work very nicely together. They've ended up being another well-deserved success.
mp3: The Low Anthem - Champion Angel
18. The Leisure Society - The Sleeper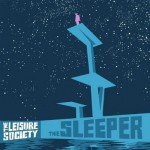 A triumph for the 'little man', or at least that's how the press pitched it back in June when Nick Hemming was nominated for an Ivor Novello award for his song Last of the Melting Snow. Here was the dude who had to get time off his factory job to attend the glitzy ceremony, a bedsit troubadour up against Alex Turner. Still, whatever the reality, no-one could begrudge him his day in the sun, and it was even better when that was followed by a very decent album, showing that Hemming had more than one good song in him. In fact, live favourite A Matter of Time even surpassed it. A proper record deal and sell-out shows followed, the first commercial triumph for the excellent WIlkommen Collective.
mp3: The Leisure Society - A Matter of Time
17. Emmy the Great - First Love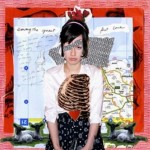 Another album I'd have expected to feature higher. Maybe this was partly to do with how long I'd waited for the album to be released, my quibbles with some of the new arrangements of some well-loved songs, or maybe the lack of inclusion of some old favourites. All of that seems churlish though, because this is a solid debut album from a hugely talented artist who shines amongst the surplus of young folk-pop types. All in, it's a delightful little record, full of familiarity as well as surprises. Familiarity, because some of these songs have been around for a long time. Surprising, because there's a less of the old folkiness here less violins and acoustic strumming than you may expect, but the sharp lyricism is still there.
mp3: Emmy the Great - Bad Things Coming, We Are Safe
16. Jeffrey Lewis & the Junkyard - 'Em Are I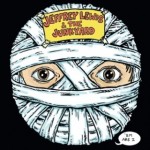 Somehow this felt like a low-key release from Jeff, but it was something to treasure after his excursion into Crass covers. It's classic Lewis really, and an ideal introduction to his talents. You'll find his usual observations of life over a gently picked guitar, scruffy folk-pop with a smile on its face, and his brother and bandmate Jack turning up to introduce squalling guitars, feedback and throbbing bass. A delightfully diverse but complete record. An urban folk album with its heart in the city and street detritus on its shoes, all accompanied with Jeff's excellent comic-book artwork.
mp3: Jeffrey Lewis & the Junkyard - Bugs and Flowers
15. She Keeps Bees - Nests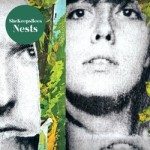 Short and sweet. An album of 11 tracks that lasts for less than 27 minutes. This can be a bit of a problem live when between-song chat stops the flow, but on record as one rough-assed bluesy tune tumbles into another, it's a treat. They ply a straightforward trade in no-flab, emotive, bluesy rock 'n' roll with guts and good tunes. Their quieter moments may recall Cat Power before she went all slick soul-rollin', when it's more of a racket it's like PJ Harvey without the angst. They ought to have Jack and Meg looking over their shoulders. Stripped down and slightly ragged is clearly the way to go.
mp3: She Keeps Bees - Cold Eye
14. Aidan Moffat & The Best-Ofs - How to Get to Heaven from Scotland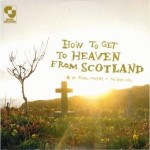 A record which wears its wild eclecticism as a virtue. Obviously the lyrics are the strong point, but musically it's all over the place - and that's exactly what I like about it. Whether it's beatboxing, accordion-driven pub singalongs, a keyboard ballad with squalling sax, or just straightforward guitar pop, its lack of consistency is its strength. Even the usual lyrical themes are mixed up a bit. You expect the usual tales of messed-up relationships, seedy sex and feckless men, but although that's there, there's very little of his usual filthy tongue on show. He tackles the cold comfort of atheism in the face of a loved relative's death, and a song to his own unborn child which admirably manages to avoid cheap sentiment. There's even evidence of emotional security and a certain happiness, but again handled in a far from sugary way.
mp3: Aidan Moffat – The Last Kiss
13. Mulatu Astatke & The Heliocentrics - Inspiration Information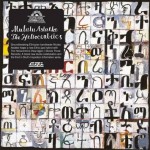 It was a good year for discovering the legend of Ethiopian Jazz that is Mulatu Astatke. Not only did Strut release a totally awesome compilation of his old stuff, but this, a collaboration between the great man and  shadowy London space jazz collective The Heliocentrics. Unlike most of their other collabs in the Inspiration Information series, this is one that's greater than the sum of its parts. Although this album might look a little out of place in this list, along with the folk and indie stuff, it's no token world music inclusion. And though I don't have a frame of reference for this album, I've found damn near irresistible and have kept going back to its grooves throughout the year.
mp3: Mulatu Astatke & The Heliocentrics - Masengo
12. Nancy Elizabeth - Wrought Iron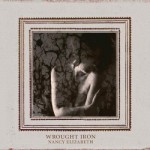 Nancy Elizabeth's 2007 album Battle and Victory was a beautiful, minimal affair, but one garnished with a host of exotic instrumentation. For the follow-up, the Manchester-based singer songwriter has cut away all possible fat and created a work of breathtaking sparse beauty. Each is song carefully crafted using simple arrangements, gorgeous melodies and harmonies, and the record comes across as the slightly more world-weary big sister to the Blue Roses debut album from earlier in the year. There are moments where it's nothing short of stunning.
mp3: Nancy Elizabeth - Lay Low
11. Wildbirds & Peacedrums - The Snake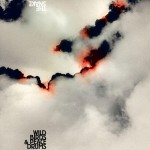 The Snake continues where their debut Heartcore left off, with Andreas' drums and Mariam's vocals as the essential centre. Like before, they toss a few other instruments into the mix, like marimba, kalimba and steel drums, but it's still all about the amazing voice and stirring percussion. From the percussive maelstrom of There is No Light, to the way the epic My Heart slowly unfolds itself, it's a thrilling ride as Marian turns vocal gymnastics and Andreas whacks rhythm out of just about anything he can reach.