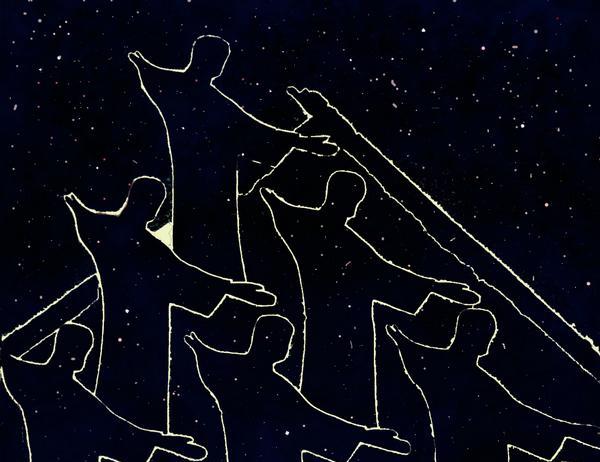 The last ever Seven Songs takes on a festive theme, which is particularly relevant to Slow Club. Since they've just released a Christmas EP, where they take on a couple of Darlene Love classics, as well as their own seasonal tunes, it seemed appropriate to ask them for seven Christmas songs. So Charles has kindly given us the lowdown on the evergreen Christmas (Baby Please Come Home), unseasonal writing and the Spice Girls of Christmas past.
1. A Christmas song that's been going round in your head this week
Baby Please Come Home
2. The festive song that you're most looking forward to playing live this month
Christmas (Baby Please Come Home)
3. An old favourite that takes you back to past Christmases
2 Become 1
4. The Christmas carol that you'd sing first at the Slow Club carol concert
Three Ships!!
5. A little gem of a Chrismas song that you think everybody should hear
Brenda Lee - Rocking Around the Christmas Tree - it's pretty famous though.
6. A song from your favourite festive album
The Bells of St Mary's by Bob B Soxx and the Blue Jeans. 0.49 in the song is a particularly special moment.
7. Tell us a seasonal story about a track from your new EP
They were all written between June and August.
mp3: Slow Club - Christmas (Baby Please Come Home)
Slow Club released their Christmas, Thanks for Nothing EP on Moshi Moshi on Monday. Buy from Rough Trade.  They headline Union Chapel tonight, playing songs off this release and their debut album Yeah So.