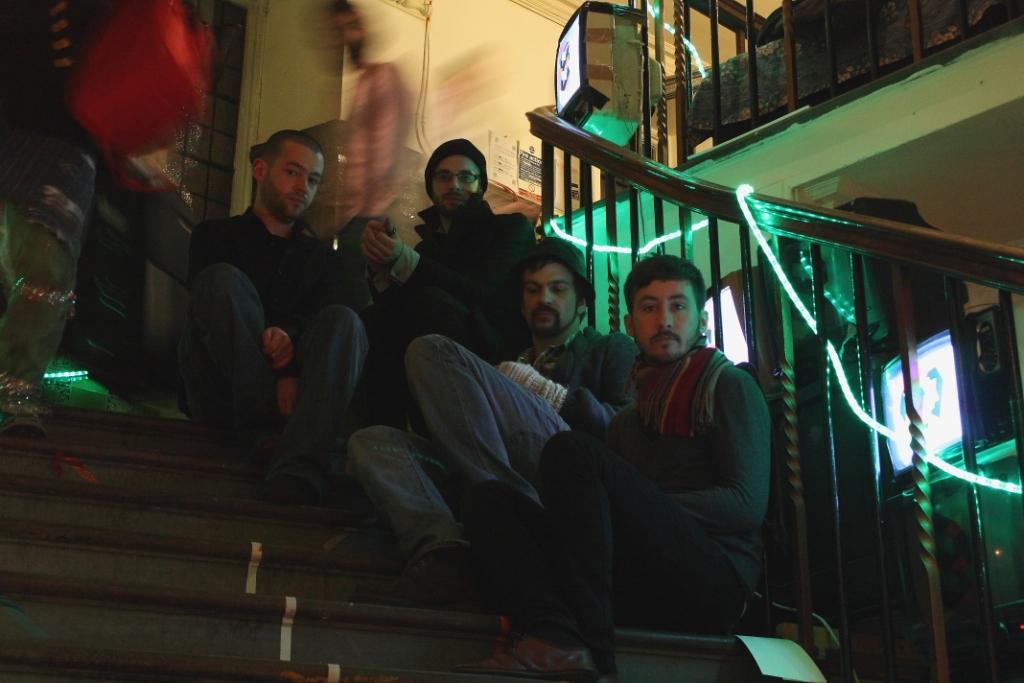 Throughout 2009, Meursault have gradually crept up on me, slowly overwhelming me to the point that I'm now happy to suggest that they're one of the best British bands around. I've listened to their 2008 debut album more now than any of my top 20 albums of last year. A few months ago they put out the brilliant Nothing Broke EP, and now they're revisiting some of the songs from that EP and their album, for their first ever vinyl release.
It takes the form of two seven inch singles, each with one track from Pissing On Bonfires/Kissing With Tongues, and a re-recorded track from Nothing Broke. It's the latter that are the real surprises here, showing off just how versatile Meursault are - equally good stripped bare and acoustic or augmenting tracks with electric noises and strings. The real revelation is William Henry Miller Pt. 2, which sees them taking their beautifully sparse ballad and coating it with crackling electronics and a buzzing cello, turning it into something very different and equally excellent. Maybe even more excellent.
mp3: Meursault - William Henry Miller Pt. 2 (single version)
If you're reading this, feeling guilty about not having bought a present yet for that vinyl-loving music fan in your life, just pop over to Song, By Toad Records, and hey, Christmas sorted.