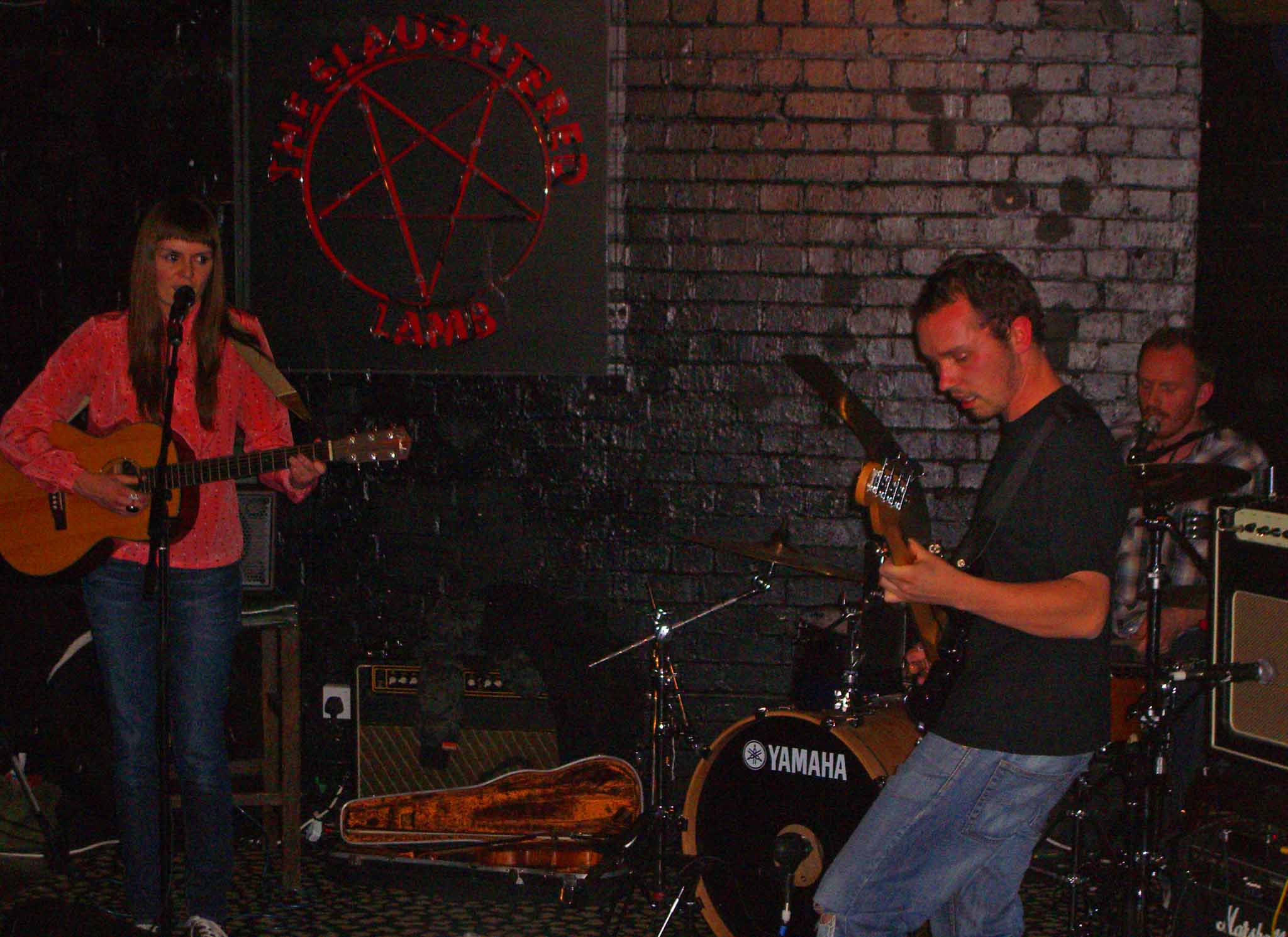 The Slaughtered Lamb is one of the nicest little gig venues in London. A quick glance at the picture above might have you thinking that's it's some fearsome rock dive, but no. It's more like watching a gig in a big living room - a particularly awesome kind of living room with a bar, lots of sofas, armchairs and band playing in the corner.
If I had a lounge like this, I'd have Sparrow and the Workshop round all the time, because even although their punchy, melodic indie rock would easily fill a much bigger venue, in a space as intimate as this, it's perfect. The Glasgow-based three-piece had already sparked my interest with their impressive mini-album Into the Wild and here they are at its launch gig, playing these songs and others from their equally excellent debut EP. Even though Jill O'Sullivan may not be the most extrovert frontwoman, she's got a great voice and although the band may not be flashy or even hugely original, they deliver their songs with such heart and soul there's no room for complaints. When the shit goes down, these are the sort of people that you want on your side.
mp3: Sparrow and the Workshop - My Crime
Into The Wild is out now. Buy from Rough Trade.
Speaking of playing in living rooms, Matthew Song By Toad had Sparrow and the Workshop round to his to do exactly that. The excellent results can be enjoyed here.