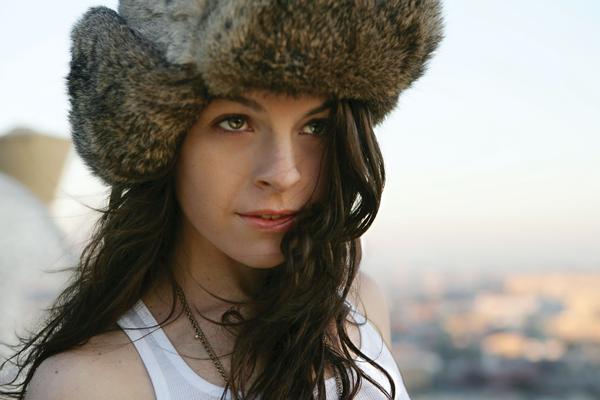 Jesca Hoop has come with celebrity endorsements, from none less than Tom Waits himself, for whom she apparently used to work as a nanny. Well, if she not only comes with the great man's seal of musical approval, but has been trusted to look after his kids, that's good enough for me to give her a fair hearing. And since I've needed to give her latest album Hunting My Dress a few spins to fully appreciate all that's going on, the Waits kudos has counted with me. Mind you, the awesome Four Dreams is hard not to love immediately.
Over here, her biggest champion has been Elbow's Guy Garvey who's regularly bigged her up on his BBC 6Music show, taken her on tour with him and even lent his backing vocals to a track on her album. He's also talked on air about how she fell in love with and married his tour manager, and now lives over here. So California's loss is Britain's gain, and now we have a neat 9-song album to get to know Jesca better. Speaking of songs, here are seven of her choices…
1. A song that's been in your head today
Money talks…money talks…dirty cash i want ya dirty cash i need you ohh.
2. A current live favourite
Tower Crane Driver by Elbow
3. The best thing you've heard in the last week
First Aid Kit
4. The last song to make you cry
My own Love and Love Again
5. A song you think everybody should hear
Lucybell by the Faun Fables
6. A song from an album you're enjoying just now
Phantom Limb by the Shins
7. Tell us something about a track from your new album
The song Four Dreams is a journal entry about one nights lucid dreaming. My dream life is unbelievable.
Hunting My Dress is out now on Last Laugh Records. Buy from Rough Trade.