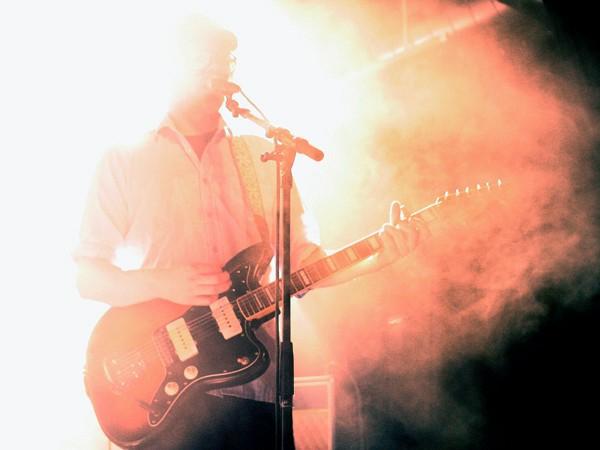 A week past Friday I went back to Pure Groove for the fourth lunchtime that week to see I Was a King. The main reason I loved this gig was that after a few scuzzy riffs and harmonies, I was no longer in a cafe bar in Smithfields, London. I was younger, pimplier and worse-dressed, back in early 90s Glasgow where this sort of sound was everywhere, and the kings of the city's scene were Teenage Fanclub. Good times, and good music. At least I think it was, it's difficult to say now looking back through misty nostalgic eyes.
But anyway, the Norweigan band in front of me last Friday were everything a frustrated Fannies fan dreams of. These days the Glasgow three-piece are a shadow of their former selves, still able to put together a decent tune, but lacking the bite of yesteryear. I Was A King's album sits somewhere between A Catholic Education and Bandwagonesque and so is exactly where I want them to be. They wear their TFC influences so clearly on their sleeves, that not only is their new single Norman Bleik a clear homage to the Fanclub frontman, the start of the song even apes the similarly mis-spelt Neil Jung with a wink so large, you can see it a mile away. Still, it's a great song, as are so many others on IWAK's forthcoming self-titled album. But it's not just for dewy-eyed old nostalgists like me - there's plenty for newcomers, and who knows, it may even turn them onto some classic Teenage Fanclub, which would be a very good thing indeed.
mp3: I Was a King - Not Like This
Norman Bleik is out now on Sonic Cathedral. Buy from their shop. The album is out now too, though I'm not sure if it's had its official UK release yet. You can get it on emusic anyway.
Photo by Hans Christian Tho