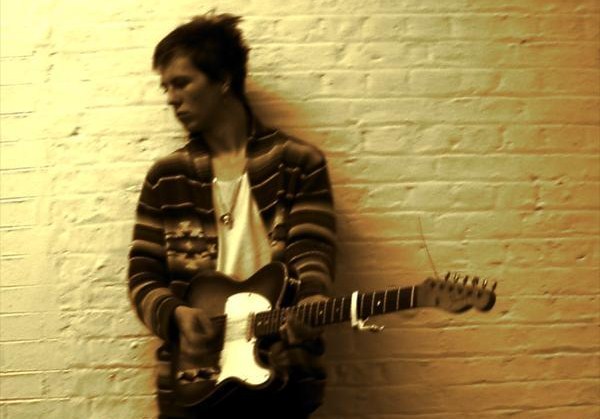 Alan Pownall doesn't give too much away about himself. Do a Google search and see what you find. But although there may not be very much info out there just now, expect more to come your way soon. When all the press and blogs get in a tizzy about their tips for 2010, expect Alan's name to be there and thereabouts. He doesn't give too much away in this Seven Songs either, but that's OK. I did just ask him about seven songs after all, and he doesn't need to do any more than that. What we do learn is that he doesn't get out much, he doesn't believe in guilty pleasures and he's a Joni Mitchell fan. Generally, he's a man of good taste, as we can see. But I'm sure we'll learn more about him in months to come. Maybe not quite in a weekend-supplement style like his pals in Mumford & Sons, but enough to satisfy a growing curiosity for a new artist who could become very good indeed. But there's time. We can wait.
1. A song that's been in your head today
Sh-Boom - The Crew Cuts
2. A current live favourite
I don't get out much, but if I did i'd check out the band Girls. I really like the their songs.
3. The best thing you've heard in the last week
Touch the Hem of His Garment - Sam Cooke
4. A guilty pleasure
I don't really have guilty pleasures in music. I either like it or I don't.
5. A song you think everybody should hear
A Case Of You - Joni Mitchell. Best lyrics ever written, "I'm frightened by the devil, and drawn to those ones who ain't afraid"
6. A song from an album you're enjoying just now
Grey Gardens - Rufus Wainwright from the album Poses
7. Tell us something about a track from your new album
The strings on The Others were played by Tom Hobden from Noah and The Whale.
Alan's new album is out next year sometime . His single Colourful Day is out now - buy from Pure Groove