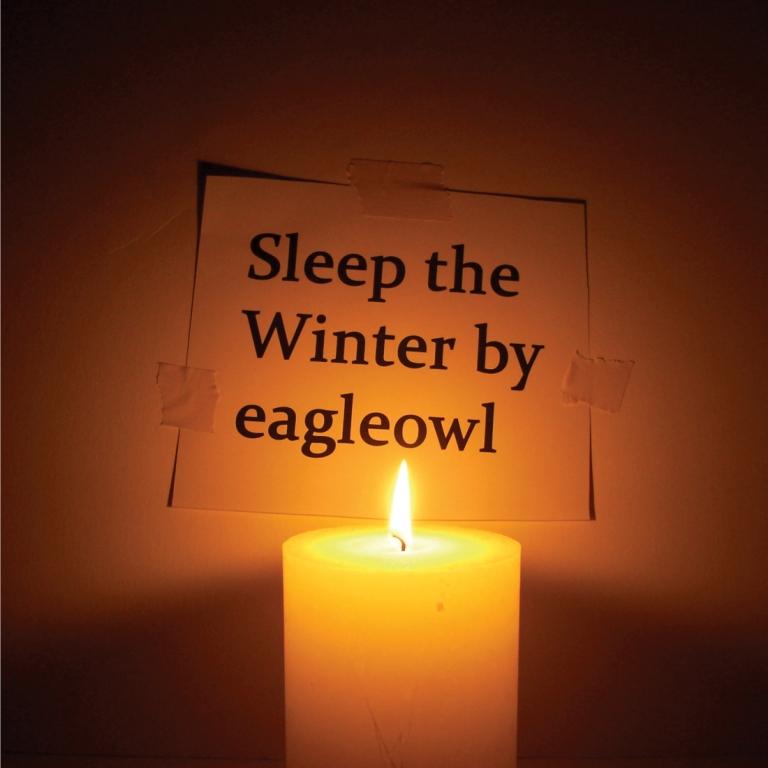 eagleowl's website proclaims that they "believe in doing things right, rather than doing things fast". That suits me just fine - I'm happy to wait, especially if their output continues to be as brilliant as this. Their 5-track EP For the Thoughts You Never Had was one of my favourite records of 2008. Now, about a year later they're about to release a 7 inch single, with two more gems.
This is a record which sounds like the artwork (or maybe the other way round). There's a clue in the title track as well. This is candlelit music to cuddle up to while the winter winds rage outside. It's Low without the angst and with a more folky sensibility. It's slow, measured and beautiful. And when the gentle guitar and wheezing harmonium give way to Clarissa Cheong's vocal about two thirds of the way though Laughter, it's damn near perfect. Keep working slowly, eagleowl.
mp3: eagleowl - Laughter
Sleep The Winter is out on 7 inch on 14 December. Check the eagleowl website for buy links. You can download the sold-out For the Thoughts You Never Had EP for free here.