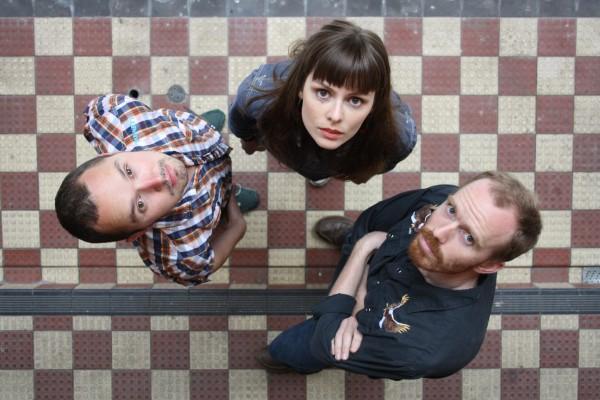 Sparrow and the Workshop are one these bands who you might find hard to pinpoint exactly what you like about them, but you like them anyway. They remind me of The National, not because they sound anything like them, but just because they're great without doing anything obviously radical or different. The more obvious comparisons to make are with classic 90s American female-fronted indie rock like The Breeders and Throwing Muses. The trio is based in Glasgow, although only one of them is Scottish - that's drummer Gregor. Bass and guitar player Nick is from Wales and singer Jill is from Chicago. All the better for me as they could muster their international brain power to give me seven songs, although most end up being from fellow north-of-the-Border dwellers.
1. A song that's been in your head today
Better Than Most by AC Newman
2. A current live favourite
The Phantom Band
3. The best thing you've heard in the last week
Dear Josephine by The Low Miffs and Malcolm Ross
4. A guilty pleasure
Don't Stop Believin' by Journey
5. A song you think everybody should hear
Walking for Two Hours by The Twilight Sad
6. A song from an album you're enjoying just now
Religious Songs from Good News by Withered Hand
7. Tell us something about a track from your new album
A Horse's Grin was written right after reading Geek Love by Katherine Dunn. Some of the characters in that novel were humans with abnormalities that gave them animal or amphibian-like features. A recommended read for all geeks!
mp3: Sparrow and the Workshop - You've Got It All
Sparrow and The Workshop release their new single A Horse's Grin next week, followed by their mini-album Into The Wild on 30 November through Distiller Records. Buy from Rough Trade.
They headline the Slaughtered Lamb, London on 24 November (say hello to me if you're going to be there) and play a free show at The Mill in Glasgow on the 17th December (txt MILL91K to 82500 for free tickets)
Band photo by Ally Wallace.