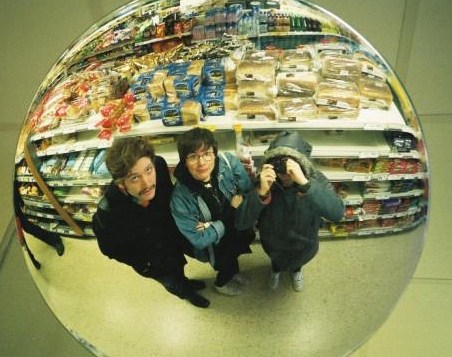 Rough Trade has a new Indiepop compilation out. Rather than look to past lo-fi classics like they did on their previous collection, these are current artists carrying the torch for proper DIY music with good tunes. Internet Forever aren't on this comp, but they really should be, mainly because there are few other bands out there are doing the scuzzed up pop music thing as well as these three. Something like a slimmed-down, more focused Los Campesinos! I thought they might also be a little meaner, more badass, but then I looked at their latest video and saw that they're really all about the FUN. That's a good thing though. They slay people with killer tunes and fuzz whilst grinning from ear to ear.
But what's this? Their producer Oli Horton has taken the tape of IF's new single and bent it into something chunkier and shinier, dressed it in shoulder pads and leg warmers for the indiepop roller disco. I'm a little confused, but I like it.
mp3: Internet Forever - 'Cover The Walls (DREAMTRAK DIAMOND SOUND remix)
The Cover The Walls 7 inch is out this week on Twenty Years of Boredom. Buy from Rough Trade.