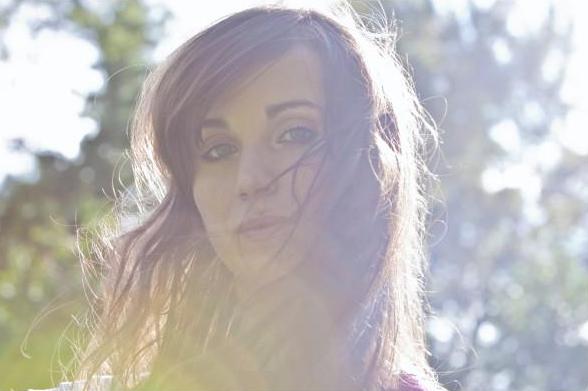 Although having a David Sitek-produced album will make people sit up and take notice of you, I'd like to think that there's more to Holly Miranda's music than studio trickery from a renowned producer. I'm also sure that the folks at XL looked further than the TV on the Radio man when they signed her recently. And although her new tracks sound impressive  (check out Waves and Slow Burn Treason to see what I mean), at the heart are just plain old good songs, as her own stripped down version of Waves shows (available free when you sign up at her website). Plenty to look forward to when her debut album comes out in February. Until then, XL have teased us with the excellent Forest Green Oh Forest Green, which is far from the quaint folk tune that the title might suggest.
And now Holly's answers to my seven questions, which yield six songs, and em, a sweet snack.
1. A song that's been in your head today
Kid Koala - Skanky Panky
2. A current live favourite
Sleep On Fire
3. The best song you've heard in the last week
Fela Kuti - Confusion
4. A guilty pleasure
Dark dark dark chocolate
5. A song you think everybody should hear
Nina Simone covering Leonard Cohen's Suzanne
6. A song from an album you're enjoying just now
I fell in love with The Antlers album Hospice, especially the song Bear
7. Tell us something about a track from your new album/EP/single
Forest Green Oh Forest Green was co-written by my good friend Brendan Coon (of Ludlow Lions) and I actually got to sing backwards on this track, and talk about two of my obsessions… smoke stacks and bridges!
mp3: Holly Miranda - Forest Green Oh Forest Green
Forest Green Oh Forest Green is out now on XL. Buy from Rough Trade.
Photo by Sebastian Mlynarski for XL.