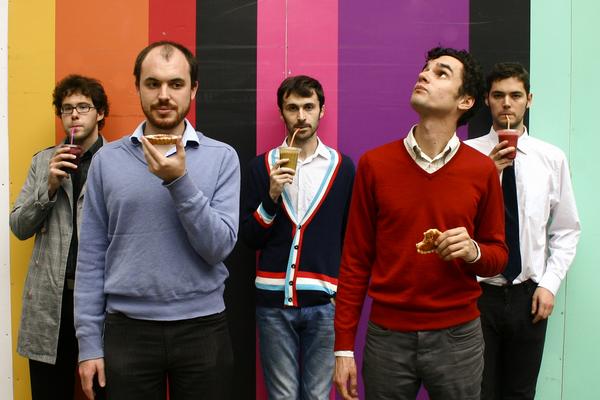 This blog is no stranger to the agreeable chamber folk-pop of Left With Pictures - we've had singles on here, we've had a Seven Songs, and now after an extended wait, we have their newly released debut album. Those who have been following the band's output to date will be familiar with a few of the songs on Beyond Our Means, but it's nice to have them all in one place. And if you're not familiar, you could be in for a treat.
Stuart Barter and his talented pals have created a sweet, understated piece of classically inspired pop music, that's light in touch without being lightweight, that's wistful and literate in lyric without being twee, that's catchy and hummable without ever being annoying. They range from quiet and thoughtful to jaunty, but overall this is an album with a spring in its step, which may or may not count against them as autumn's dreary clench tightens. Let's hope not. Let's see this as a celebration of all that's good about English folk pop and let it see you cheerily through the grey days ahead.
mp3: Left With Pictures - Jubile
mp3: Left With Pictures - Yours, Tom Maclean
Beyond Our Means is out this week on Organ Grinder Records. Buy from the label's shop or from Rough Trade. The band have three London dates in the next few weeks.
Sign up at their website this week to get an mp3 of their mates Broadcast 2000 covering the album's title track.
Band photo by Jenny Lau.