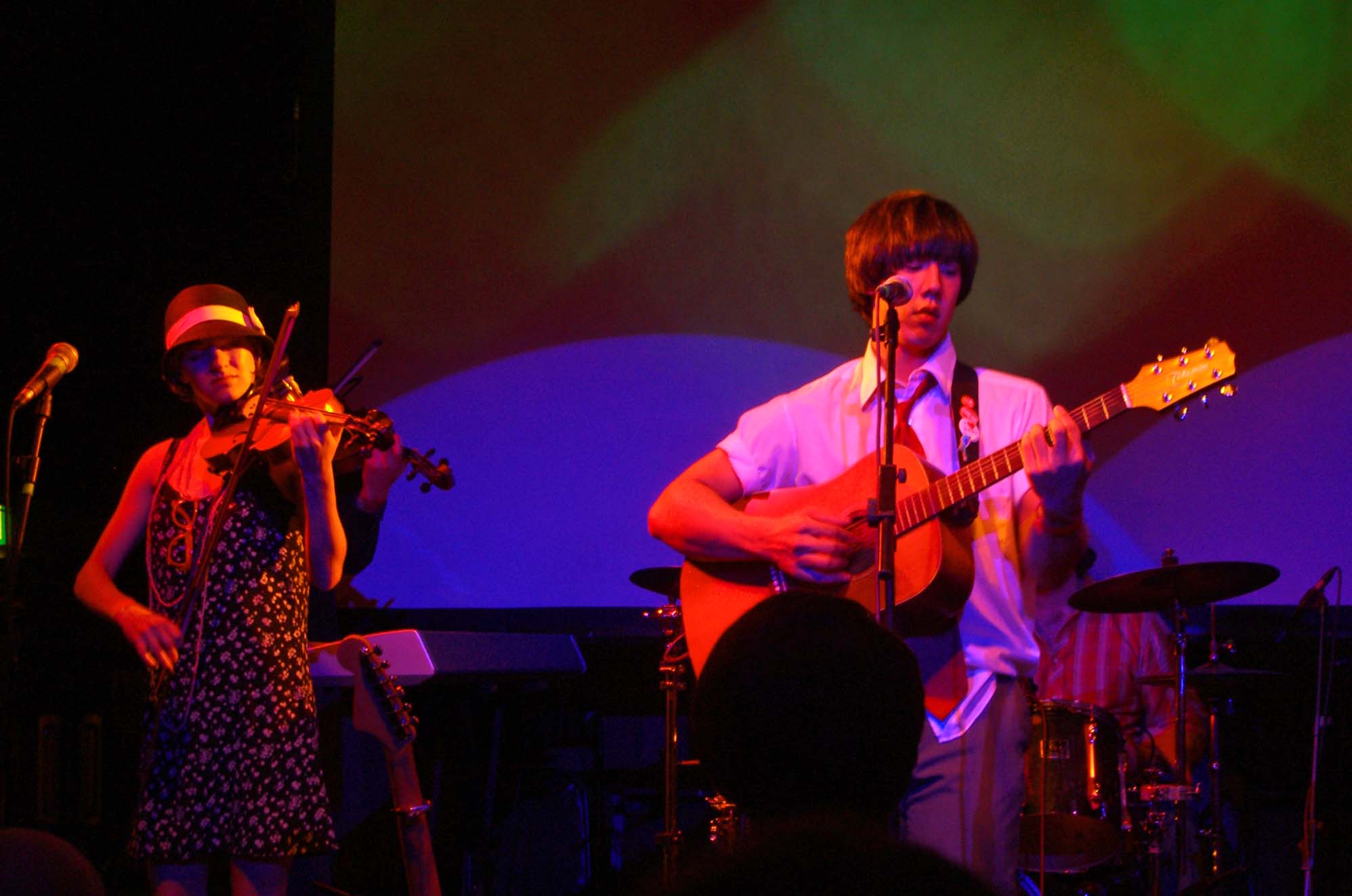 This is the sound of a band growing up and getting better and better.
It's the sound of a band who despite a quiet Monday gig on a slow London evening, give it their all.
It's the sound of a band who know that classical training and expert musicianship may not count for much in today's fickle music world, but are able to harness their considerable powers to rock and roll like bastards.
It's the sound of a band so confident in their abilities, that they know they can hold the crowd rapt and silent listening to an awesome violin solo, before the rest of The Alchemist crashes in with an almighty bang.
It's the sound of a band who actually knows how to use a violin - not just laying long notes on top of rock tunes to add gravitas, but a brilliantly-played instrument as an integral and vital part of their sound.
It's the sound of a band who happily communicate their influences - The Beatles, Dylan, classic country and blues, and Tom Waits, the last of which comes across more clearly to me than ever before, not just in the music but as the lead singer Julian Saporiti rasps and throws contorted body shapes.
Speaking of whom, it's the sound of a band who have found their voice through an excellent frontman who seems more comfortable in that role every time I see him. Someone who knows that getting an audience behind you isn't just about the banter (though he can do that) - it's about putting on a great performance.
It's the sound of a band so at ease in their new clothes that they can take some old, more indie-pop inclined tunes and dress them up as cowboys. Girl From The Northern States sounds mighty fine in C&W garb, and Excuses To See You has never sounded more like Return of the Grievous Angel. This is a good thing.
It's a sound of a band who know how to cover The Beatles properly. But then if you think they're just playing too straight a homage, they can also do the theme to Ghostbusters, complete with support band Don't Move on accordion and dance moves, and pull it off nicely. Smiles all round.
Best of all, it's the sound of a band who have moved on, found their groove and become a proper band. tight and focused, but also clearly having fun. They rule.
mp3: The Young Republic - Excuses To See You
mp3: The Young Republic - Idiot Grin
Balletesque is out now on End of the Road Records. Buy from Rough Trade and get a bonus CD.